A review of the use gross negligence manslaughter in healthcare by Sir Norman Williams will not consider changes to the law or the autonomy of the Crown Prosecution Service.
The Department of Health and Social Care has published the terms of reference for the review, which was announced by health and social care secretary Jeremy Hunt last month following widespread concerns over the treatment of Hadiza Bawa-Garba.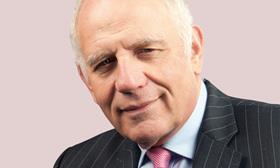 Dr Bawa-Garba was struck off the medical register by the High Court after the General Medical Council appealed a decision of its fitness to practise panel that found while she had made serious errors in the care of six year old Jack Adcock, who died in 2011, her mistakes were in the context of wider systemic failings. It suggested she should be suspended.
Dr Bawa-Garba was convicted of gross negligence manslaughter in December 2015.
The review will look at how healthcare professionals are adequately informed about "where and how the line is drawn between gross negligence manslaughter and negligence".
It will examine the processes that leads to a prosecution and set out the views of stakeholders about this process.
It will also consider how the use of reflective learning by doctors and nurses, as well as openness and transparency, can be protected where a professional "believes that a mistake has been made to ensure that lessons are learned and mistakes not covered up".
Sir Norman will also set out the "lessons that need to be learned by the GMC and other regulators in how they deal with professionals following a criminal process for gross negligence manslaughter", the terms of reference said.
Alongside Sir Norman, the panel working on the review includes:
Ian Stern QC;
Martin Bromiley, chair of the Clinical Human Factors Group;
Harry Cayton, chief executive of the Professional Standards Authority;
Jacqueline Dunkley-Bent, head of maternity, children and young people at NHS England;
Carrie MacEwen, chair of the Academy of Medical Royal Colleges;
Nick Toff, adviser to Healthcare Safety Investigation Branch; and
an NHS chief executive (to be confirmed).
The review is expected to report in the spring. Evidence and views can be submitted to the panel by emailing williamsreview@dh.gsi.gov.uk.