Social care minister David Mowat has said sustainability and transformation plans would not be signed off by government if they fail to address council's social care needs.
Speaking today at the National Children's and Adult Services Conference, he said STPs would be regarded by the Department of Health as "incomplete" if councils believed they had been marginalised in the process.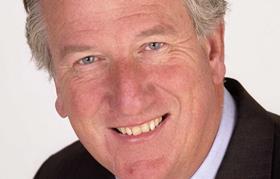 A number of councils have already decided to publish the plans, citing a lack of transparency and concerns adult social care has been sidelined by a focus on savings in acute hospitals.
Mr Mowat said there was a danger publishing STPs early may raise expectations or scare people about "something that will not happen".
But he added a lack of focus on the integration of health and social care was "the biggest gap I can think of" in any proposals.
He said: "If [STPs] are failing to address the needs of stakeholders, including councils, they won't go ahead.
"STPs should be regarded as incomplete and not go ahead if councils believe they have been marginalised."
Hammersmith and Fulham, and Ealing councils have rejected the STP submission for north west London over concerns about the loss of hospital services.
The leaders of five councils in West Yorkshire have written to NHS England saying they have not been given proper scrutiny of the West Yorkshire and Harrogate STP.
Birmingham City Council chief executive Mark Rogers, who leads the Birmingham and Solihull STP, recently expressed frustration that plans were not addressing social care pressures.
When questioned on this, Mr Mowat said: "It is pretty disappointing that that even with [the council chief executive leading the process] the STP hasn't properly addressed the integration needs between health and social care.
"It begs the question why the chief executive couldn't make that happen."
When asked whether the government would provide extra funding for social care in the forthcoming autumn statement, Mr Mowat claimed he did not know.
He said: "I would emphasise we do understand there is a great deal of stress [in the system].
"There is a risk of agreement breaking out because there is no one here from the Treasury.
"My job is to be an advocate of adult social care in government – that has a wide range of meanings in government."
Mr Mowat also admitted progress on moving people with learning disabilities out of inappropriate long-term hospital care following the Winterbourne View abuse scandal had been "too slow", adding he was determined to address this.