Monitor has authorised two community trusts as part of what could be the last wave of new foundation trusts.
The regulator, which will join with the NHS Trust Development Authority to form NHS Improvement on Friday, has announced Birmingham Community Healthcare Trust and Sussex Community Trust had been given foundation trust status.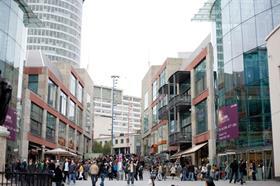 A Monitor director last week said there would be a "revised approach" to authorising FTs and that Birmingham and Sussex along with Wirral Community Trust would be the last to be assessed under the old system. Monitor managing director of provider regulation Stephen Hay said a new system would be revealed in the summer
Those comments came on the same day a report was released into care quality issues at Liverpool Community Health Trust – problems that were partly attributed to its drive to become an FT.
The report from Capsticks into what went wrong at the organisation said there was a "sustained drive towards achieving NHS foundation trust status by the board" since 2011.
It added: "What followed until the early part of 2014 was an accompanying focus to reduce costs, which resulted in enormous pressures on many frontline services and the emergence of a culture of bullying and harassment of staff at various levels within the organisation and the delivery to some patients of poor and in some cases substandard care."
Monitor's assessment process was also criticised in the authorisation of St George's University Hospitals FT, which was made an FT last year before revealing a large deficit, which had been missed by the assessment team, their auditors and the trust's leadership.
Commenting on the authorisation of the two trusts on Thursday, Monitor executive director of provider appraisal Miranda Carter said: "I'm delighted to announce the creation of these two new foundation trusts. It is a true testament to the hard work and dedication of every member of their staff.
"As foundation trusts, these two organisations now have the freedom to develop services more tailored to the needs of the populations they serve."
The news comes the day after the announcement of 41 "sustainability and transformation plan" footprints, which will lead the development of local services.
Chief executive of NHS Providers Chris Hopson said: "This is great news for both trusts and it's good to see more community trusts being given foundation trust status. Despite the financial and operational challenges facing NHS providers, foundation status remains highly relevant and something for trusts to aspire towards.
"Today's news underlines the importance of the foundation model and the pillars that lie at its heart: greater autonomy for those who have responsibility for delivering healthcare; making them directly accountable to their local communities; and creating stronger governance and assurance. This status is therefore more than a sign on the front door – it is about removing trusts from direct ministerial control and strengthening their accountability to local people.
"These trusts, like all those who apply for foundation status, have worked incredibly hard to satisfy the tough authorisation criteria and we welcome the announcements as recognition of this and an endorsement of the quality of the care they provide to the public."