The Commons science and technology committee has challenged medical leaders over last year's national flu vaccination programme.
The committee has established an inquiry into the programme, following HSJ's revelation that NHS England regional teams and clinical commissioning groups had during 2017 advised GPs to buy cheaper trivalent vaccines over the more expensive quadrivalent version.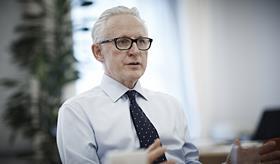 Committee chair Norman Lamb, a former health minister, told HSJ the inquiry was established because "there had been concerns in the media about the quadrivalent or trivalent versions of the vaccines". He said: "Given that there has been a significant increase in the flu prevalence this winter we wanted to understand whether there were lessons to be learned from this winter's experience [and] also whether there were pricing factors at play here that needed to be addressed."
He added: "I had no idea [about the different versions available], I just thought I was going to get my flu jab. I thought everybody had the same flu jab. It surprised me when I discovered through HSJ's reporting and others that this is not the case.
"I think people ought to be made aware of what they are getting. Also, there needs to be much more uniformity across the country in applying the best evidence and making absolutely certain that price isn't driving [commissioning decisions]."
The first oral evidence session for the inquiry was on Tuesday.
Public Health England medical director Paul Cosford told MPs that two thirds of flu vaccine orders for the current season were trivalent and a third were quadrivalent.
In January HSJ reported that Nick Scriven, president of the society of acute medicine, had said around half flu cases in hospital may have been prevented had GPs been advised to order quadrivalent vaccines.
MPs asked Andrew Pollard, chair of PHE's joint vaccinations and immunisations committee, about these comments. He said: "We have some preliminary analysis already from PHE, but it is still not a huge difference [in efficacy] between quadrivalent and trivalent.
"But there is a preference - we've expressed a preference for quadrivalent. But when you come down to cost effectiveness, would you pay more for a quadrivalent? Not much more is the answer."
On 5 February, following HSJ's coverage, NHS England sent a letter to all GPs and CCGs advising that quadrivalent vaccines be bought for under 65s for the next flu season and adjuvanted trivalent vaccines used for over 65s.
However, NHS England medical director Stephen Powis told the committee he expected GPs and pharmacists to now be ordering the quadrivalent vaccine for under 65s for next flu season, and the adjuvanted trivalent vaccine for over 65s. The new guidance would allow for less local variation and "flexibility" on what type of vaccine to buy, he said.
Meanwhile, when asked if there should be mandatory vaccinations for health and care workers, Dr Cosford said: "I would be wanting to have a clear discussion with professional leaders about it because equally we have a long history of vaccination without mandation and we get high results… so the ideological and cultural issues with mandation could make people even more suspicious. It's a really complicated area."
The previous NHS England medical director, Sir Bruce Keogh, said early this year that he thought a debate about mandatory vaccination was "inevitable".
It is understood the proposal has been discussed by ministers and among national officials, but some are wary about likely resistance from elements of the workforce, and whether mandation would make a significant difference.