The new chief executive of the Care Quality Commission will be Ian Trenholm, the current chief executive of the NHS Blood and Transplant Authority.
Mr Trenholm will take up the role in July and replace Sir David Behan who is stepping down after six years at the regulator.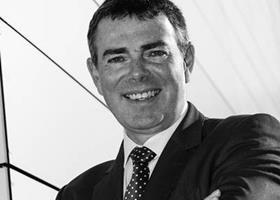 Sources told HSJ this morning the appointment was announced in an all staff email today.
Mr Trenholm has worked at the NHS Blood and Transplant Authority since 2014 but started his career as an inspector with the Royal Hong Kong Police before moving to Surrey Police as a uniformed custody and patrol sergeant.
He has previously worked as chief operating officer at the Department for Environment, Farming and Rural Affairs and was chief executive of the Royal Borough of Windsor and Maidenhead.
In the email, CQC chair Peter Wyman said: "I believe this is a great appointment for the CQC, for our people and for the people we serve.
"While at NHSBT Ian has overseen a complete end to end technology replacement programme, making the service more efficient and revolutionising the working lives of its employees – experience which is highly relevant to the successful implementation of our own strategy.
"In our search for our next chief executive we set three essential criteria: a person of the utmost integrity who would uphold our values; someone who understands the machinery of government and who would be able to navigate the CQC through Westminster and Whitehall; and a leader who would deliver the extensive programme of improvement which is so vital to our future success. We were fortunate to have a number of very impressive people on our short list, each of whom would have brought much to us, but in Ian I think we have found exactly the right person to lead us at this time."
In a statement to HSJ, he added: "Under Sir David Behan's leadership, the CQC has become a catalyst for improvement, inspecting every hospital, adult social care provider and GP practice in the country – over 28,000 services and providers – and in the process developing a baseline on quality that is unique anywhere in the world. I'm confident that in Ian, we have found the right person to lead delivery on the next stage of our strategy - using new technology and new ways of working with the public and providers to continuously improve how we assess performance, encourage improvement and check that people get safe, high quality care."
Mr Trenholm said: "I am really pleased to be joining the CQC at a time of challenge for both health and social care. I look forward to working with the CQC team to build on the strong foundations already in place, creating innovative methods of assuring safe and effective care for all."
Sir David will remain in post until July.