A planned announcement on devolution in London, which was due tomorrow and expected to involve devolving health powers, has been halted less than a week after the "deal" was revealed in the budget.
A memorandum of understanding, which was expected to include more detail on the devolution of health and social care services in the capital, was due to be signed on 15 March, the Mayor of London's office said last week. Signatories to the deal would include NHS England and the Department of Health, the Treasury, the Department for Communities and Local Government, and London councils.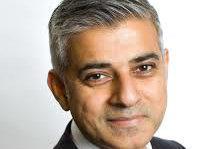 However, a DH spokeswoman has told HSJ that the memorandum will now not be signed tomorrow. She added that there was no timeline for the agreement to be finalised.
The department declined to give reasons why the signing had been delayed.
The postponement comes less than a week after chancellor Philip Hammond said he had "reached a deal with the Mayor of London on further devolution".
An outline agreement published last week said the memorandum would "cement progress made to date and support London's future plans for preventing ill health".
The agreement, whose signatories included NHS England and the mayor's office, pledged to support "a more place based, integrated health and social care system and strategic estates reform".
It also said the government is "committed to work with the clinical commissioning groups, London boroughs, the Greater London Authority, Public Health England and NHS England in London to make progress in the areas to be set out in the memorandum of understanding".
A senior health adviser to London mayor Sadiq Khan, Tom Coffey, said last week: "The mayor has long argued that London needs greater control over the services that will help improve life in our city.
"It is vital that the capital has the powers to plan and coordinate health and care services that meet the needs of local communities and ensure Londoners have proper access to them. We look forward to working ever more closely with wider health and care partners to make progress on key priorities in the capital."