New health ombudsman pledges to listen to concerns about service
Rob Behrens replaces former ombudsman Dame Julie Mellor
Dame Julie resigned after revelations by HSJ in 2016
The new head of the Parliamentary and Health Service Ombudsman has pledged to listen to concerns about the way the watchdog works to drive improvements.
Rob Behrens became ombudsman last week, following the resignation of his predecessor Dame Julie Mellor.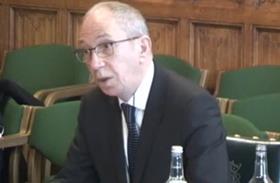 Dame Julie resigned last July after HSJ revealed her failure to act when her deputy, Mick Martin, was exposed for helping to cover up the sexual harassment of an NHS director in a previous role.
Dame Julie had received two written warnings, one from the Monitor and one from the victim of the harassment, Helen Marks, who sent a copy of her employment tribunal.
Mr Behrens has previously worked as an ombudsman for higher education in England and Wales, as well as complaints commissioner at the Bar Standards Board. His appointment was approved in January.
He will need to repair public confidence in the PHSO after it received high profile criticism – including from health secretary Jeremy Hunt – as well as restoring staff confidence. In recent years, staff surveys have shown poor approval of the watchdog's management.
A key task will be preparing the PHSO for reform under government plans for a single public service ombudsman to make it easier for people to complain and to modernise the service.
Mr Behrens said it was an honour to take on the role. He said: "I will listen carefully to complainants, organisations we investigate and our staff to understand how we can improve the quality of our complaint handling and speed up the time it takes for people to get answers.
"I will continue PHSO's practice of sharing findings from our investigations to help drive improvements in government departments and the NHS in England so they can provide the best possible service to the public."
He said the public sector was facing significant challenges, which made an "independent and impartial ombudsman service more important than ever".