NHS "does not have an embedded safety culture", Professor Ted Baker says
Hospital safety remains CQC's "biggest concern"
New inspection regime will "test" any disconnect between trusts' self-assessment of quality and findings of inspectors
The NHS is "still afraid of hearing the truth about problems", the Care Quality Commission's next chief inspector of hospitals said yesterday.
In one of his first speeches since his appointment was announced, Professor Ted Baker told the Patient Safety Conference in Manchester "it still remains that safety of hospitals is [the CQC's] biggest concern".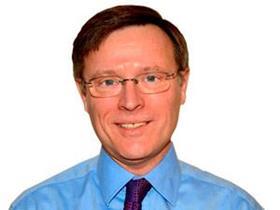 He added: "We have seen significant progress made but… we do not yet have an embedded safety culture across our system. We don't have a system where people can raise concerns and get them looked into without it becoming a big issue and a big concern all round."
He said the "challenge" for the NHS and the CQC was to "create a culture" where staff feel confident in raising worries.
Professor Baker said he was "disappointed" not a single NHS trust has been rated outstanding for safety by the CQC – but said this showed the failure to embed a culture of safety was an "engrained issue" for the NHS. He said had met frontline staff in the last three years who have not raised concerns "as they don't think it will make a difference".
Professor Baker has been deputy chief inspector of hospitals since 2014 and takes over from Professor Sir Mike Richards, who is retiring, at the end of July.
Under the new risk focused CQC inspection regime, launched last month, Professor Baker said the CQC will be looking for trusts that are "actively looking for problems and finding solutions for them".
He added: "If a [risk management] dashboard is all green then you need to seriously question what is going on in that organisation as the [dashboard] is serving no purpose. That is the difference between comfort seeking and creating paperwork to make yourself feel better, and a culture that goes out to seek problems."
As part of a new annual "well led" inspection of every NHS trust, each hospital will be asked by the CQC to rate their own services through a self-assessment form. Professor Baker said the CQC will "test" any "disconnect" between what their inspectors find and what a trust has told them to expect. He added there is still a clear "conflict between what people think they are doing and what is happening on the wards", which he wants to root out.
Professor Baker also said the regulator will be sharing CQC Insight, a data dashboard to identify risk, with acute trusts "any time now" and it will be a "very different system" to the obsolete intelligent monitoring system used by the CQC previously. He said the dashboard was a "work in progress" but it was intended to develop into a system that can "predict risk".
He also announced the regulator is "deliberately putting more resources into developing ongoing relationships with trusts". He said the CQC will visit hospitals every quarter to meet board members and staff, but admitted the "big test for us is if we can develop a transparent, open relationship" with providers.
He confirmed that from 2018 the CQC would have its new inspection process fully embedded and will be visiting 20 trusts a month. He said the new system will be more "dynamic and agile" but it was not the case of there being fewer inspections, adding: "We regard it as more hard work."
He also said each trust will have their rating updated every year, though that would not necessarily result in a change in rating.