Keith Willett tells local leaders to keep preparedness plans on track
Certain aspects have been paused and will be ramped up in January, letter says
Move comes despite ministers "standing down" the cross-government no-deal operation
The NHS will continue its no-deal Brexit preparations despite ministers standing down cross-government planning for crashing out of the EU.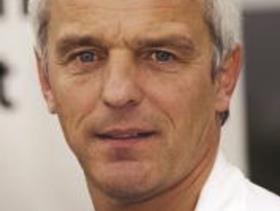 Although the pan-government no-deal preparations — code-named Operation Yellowhammer — were being paused, NHS EU exit strategic commander Keith Willett told NHS leaders preparations would continue because the UK could leave without a deal at the end of January.
A short letter sent to local system leaders, published on the NHS England website on 30 October but dated for Tuesday, said: "If ratification has not happened by 31 January 2020 the legal default is that the UK will leave the EU without a deal.
"This means that preparations for a no deal outcome must continue, adjusted to the new timescales. The current daily EU Exit SitRep [data on medical and other supply levels] therefore will be paused from today (Tuesday) until we approach the next no deal date."
HSJ understands the national and regional Brexit preparedness teams, largely built of staff temporarily seconded from other programmes, will remain in place for now and local leaders have also been urged to keep their local preparedness teams in place — although certain parts of the process would be put on pause.
A number of workstreams, such as the EU Exit SitRep data collection, have been halted and will only be ramped back up closer to the new 31 January deadline. This will free up a modest amount of administrative resource for trusts.
The NHS' decision to keep its no-deal preparations on track comes despite ministers announcing this week they were standing down Operation Yellowhammer after it was agreed the UK would not now be leaving the EU on 31 October, as repeatedly pledged by prime minister Boris Johnson.
This means Brexit contingency plans, such as motorway traffic management systems, daily planning for civil unrest and coordinating policy for severe border disruption, have been put on hold.
Another topic highlighted in the short but controversial five-page document on the possible impact of a no-deal Brexit — titled Operation Yellowhammer: HMG reasonable worst case planning assumptions and published last month — was social care.
HSJ understands the fragility of the social care system and its workforce remains one of NHS leaders' top concerns. System leaders remain keen to encourage local NHS organisations to share staff with their local authority counterparts.
Some evidence of wider sharing of staff across local health and social care systems exists, but many trust bosses remain reluctant to release staff when they are unable to safely staff their own facilities.
Source Date
29 October 2019