Clinicians working across private sector and NHS could leave health service open to compensation claims
Follows Spire Healthcare starting legal action against trust in relation to injuries to patients by surgeon Ian Paterson
NHS Resolution chief executive adamant NHS is not responsible for harm caused in private practice
Clinicians who work across the public and private sectors could leave the NHS open to more compensation claims following the Ian Paterson scandal, the chief executive of NHS Resolution has warned.
Helen Vernon said there was a risk of liability for trusts where patients are referred from the NHS to private practices, and lawyers could try to put the liability for compensation "at the doors of the NHS".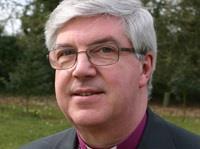 Mr Paterson, who performed surgery at NHS and private hospitals, was found guilty last April of 17 counts of wounding patients with intent. He was sentenced to jail for 20 years. He carried out unnecessary operations on patients with many requiring further operations later.
He was a consultant breast surgeon employed by Heart of England Foundation Trust and had practising privileges in the independent sector at Spire Parkway and Spire Little Aston. In August HSJ reported that Spire Healthcare had launched legal action against the trust, arguing it was liable for damages because it had failed to warn the company of concerns about Mr Paterson's conduct. In September, Spire agreed to pay £27m in compensation to patients injured by Mr Paterson on its sites.
Ms Vernon said she welcomed plans for an independent inquiry into the actions of Mr Paterson, which will be led by Bishop of Norwich Graham James. The inquiry will examine information sharing and activity reporting between independent providers and the NHS.
She said: "We settled all the NHS claims early on and we did so in a relatively non-contentious way; we didn't have to go to court. We paid out for just over 200 cases at a cost of £9.5m in total."
In relation to Spire's legal action, she said: "Ultimately we contributed to that final settlement, which Spire gave the lion's share of, but on the basis that we did not accept in any sense that there was any liability for Mr Paterson's actions in his private practice. We have been very clear on that and we will continue to defend any allegations made to that effect.
"The position in law as far as we are concerned is if a clinician operates in a private capacity they need to get private indemnity insurance and they are responsible for any patients they may harm."
But she warned: "We made a contribution to the final settlement on the basis of those cases where Mr Paterson had referred patients to his own practice. Acting in his NHS capacity, he referred patients to himself in his private capacity. If that is happening and you have another Ian Paterson, there is potential liability there for the NHS."
Ms Vernon said she welcomed the inquiry's examination of the issues. "The inquiry will look at that whole interface between the private sector and the NHS.
"This is a case where we have a clinician who is operating between the NHS and private sector and liability sits in both and there are multiple indemnifiers. We are very clear we indemnify the NHS and its employees for their actions and that's it. Mr Paterson was straddling both but… we deny that the trust had any responsibility," she said.
She said the facts of future cases would be important but "you can see that allegations might be brought. In such circumstances lawyers will always pursue avenues like that to see if there is potential for placing liability at the doors of the NHS."
NHS Resolution will be 'bolder' to reduce patient harm
1

2

Currently reading

NHS could face more compensation claims after surgeon scandal