NHS England ordered to reconsider decision to refuse funding drug for seven year old boy
Judge says evidence for the drug's clinical effectiveness is "overwhelming"
The defeat is the latest High Court loss for NHS England
A High Court judge has rebuked NHS England for denying a life changing drug to a seven year old boy in the face of "overwhelming" clinical evidence.
The national commissioning body has been told it must reconsider its refusal to prescribe the drug Kuvan to the boy, known as A, who has a rare metabolic condition known as phenylketonuria, which can cause permanent brain injury if untreated.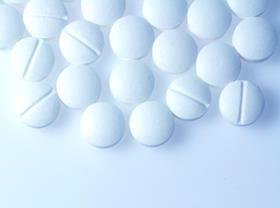 The boy's family brought the legal action and had to apply to the court twice for permission to bring a judicial review after NHS England changed its stance.
In November, NHS England claimed the boy was not an exceptional case and did not qualify for the drug. After losing at the High Court, the organisation then claimed the drug had not been proven to be clinically effective.
In the judgement today, Mrs Justice Andrews rejected NHS England's claims and quashed the decision by an individual funding request panel last year.
She said the panel's decision was a misinterpretation of the phrase "clinical effectiveness", or a misunderstanding or material mischaracterisation of the evidence.
She said: "If 'clinical effectiveness' is properly interpreted, the evidence that Kuvan is clinically effective is overwhelming.
"In my judgment, there is no room for a rational conclusion that Kuvan is not clinically effective or that the evidence of its clinical effectiveness (for the precise purposes for which it is sought to be used here) is insufficient. Given that the supposed absence of evidence of clinical effectiveness was the specific reason given…for turning down the application, that is such a material error that it suffices in and of itself to warrant quashing the decision and sending it back for reconsideration."
She ruled in the family's favour based on common law rationality.
The panel is expected to meet within 28 days to review its decision on funding the treatment.
Peter Todd, from Hodge, Jones and Allen, who represented the boy's family said: "Although no mandatory order for funding was made, it would be wholly extraordinary if the IFR panel was to, once again, find reason to not fund this life changing drug for a child. My clients have felt increasingly disillusioned with NHS England, and frustrated by their constantly changing reasons to not fund the treatment. We hope the panel will now take prompt action and secure the funding to ensure that A's long term health is no longer endangered."
A's father added: "We are very pleased that the court has ordered that NHS England reconsider their decision not to fund Kuvan for our son. It's been a very difficult two years for our whole family and we are hoping that the funding will be granted soon, so that our son's quality of life can be improved significantly."
Though most patients with phenylketonuria can manage their diet to avoid protein rich food, A also has severe autism and is non-verbal. Controlling his condition has been extremely difficult and consultants from Birmingham Children's Hospital applied for funding for Kuvan on the grounds that his case was exceptional.
It is another high profile legal defeat for NHS England, which has been criticised by judges for its decision making over the supply of specialist drugs.
In March, the Court of Appeal dismissed as "wholly inappropriate" a bid by NHS England to overturn a series of defeats over its refusal to supply a teenage girl with a severe form of narcolepsy with the drug sodium oxybate. Her father accused NHS England of a "bully boy approach" and an "abuse of public money". NHS England faces a legal bill of at least £200,000.
In 2016, High Court judge Mr Justice Collins said NHS England had made a "thoroughly bad decision" and had an "absurd" policy in relation to its decisions over the girl.
In a separate case last year, the High Court and the Court of Appeal rejected NHS England's argument that it did not have the legal power to fund drugs for a PrEP scheme for HIV patients.
A spokesman for NHS England said: "We note that the judge accepted that NHS England had met its statutory duties under the Children Act and rejected the assertion that NHS England was acting in breach of the Human Rights Act. While the outcome of this case is limited to the particular circumstances of this funding request and does not have any wider implications for how NHS England makes decisions regarding the funding of treatments, we will of course take a further look at the IFR in question in the light of any further information provided to us."