NHS Improvement patient safety alert issued with new resources for providers
Help includes guidance on improving recognition and treatment of acute kidney injury
Improvement in treatment of AKI is included in national CQUIN payments
A patient safety alert has been issued by NHS Improvement to help NHS providers better recognise and treat acute kidney injury, which causes more than 13,000 preventable deaths a year.
The regulator issued the alert last week including: links to new resources for providers such as guidance on how to better recognise AKI in patients; minimum care bundles patients should receive; and guidance for clinicians working in mental health or paediatrics.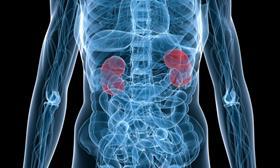 AKI is usually the result of a complication from another illness and can lead to complete kidney failure. The condition is thought to affect 5-15 per cent of all patients admitted to hospital.
A third of deaths from AKI are thought to be preventable if the patient receives the right blood tests and treatment. Poor treatment of AKI contributes to increased mortality, length of stay and care costs within NHS hospitals.
A 2009 report by the National Confidential Enquiry into Patient Outcome and Death highlighted widespread failures in care of patients with AKI, including failures to implement National Institute for Health and Care Excellence guidance on the recognition and response to the condition in adults in hospital.
The patient safety alert from NHS Improvement is part of a national drive to focus on AKI by NHS England. Improvement in the treatment of AKI is included in the national commissioning for quality and innovation payment system, which rewards providers for improved performance.
Mike Durkin, national director for patient safety, said: "Acute kidney injury contributes to around 40,000 deaths every year in England, around 13,000 of which are preventable, and yet this cause of harm is not known by the public [and] not always recognised by clinical staff.
"The resources we have published will help both the public and clinical staff across the NHS to prevent, identify and treat AKI. Early diagnosis with blood tests can lead to quick treatment and the avoidance of more serious harm to patients' health, so we hope the support will help to reduce the numbers of people affected by AKI every year."
The resources have been developed as part of the campaign Think Kidneys, which was developed in partnership with NHS England and the UK Renal Registry in 2013.
Consultant nephrologist Richard Fluck, chair of the campaign, said: "AKI remains an important issue in modern health care, causing harm and suffering to individuals and resulting in huge expenditure of healthcare resource.
"These tools will support clinicians to improve the quality of care for people at risk of or with AKI and yet ensure our resources are used wisely. No other healthcare system in the world has such a comprehensive and effective approach to AKI and it is something the NHS should be proud of."