NHS England consultation document suggests number of areas where declarations of interest should be made
Senior managers face declaring shareholdings, paid positions, family relationships and political memberships
Doctors could have to declare private practice earnings but other staff are not included
NHS executives earning money from consultancy, advisory positions or honorariums will be expected to publicly declare them as interests in a new crackdown proposed by NHS England.
In a consultation document, published yesterday, NHS England set out proposals to increase transparency around potential conflicts of interest. These include declarations around an individual's shareholdings, hospitality and gifts in excess of £25, family relationships and "loyalty interests" that may have an impact on their NHS employer.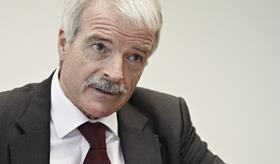 However, while NHS England's proposals include a plan to force doctors to reveal their earnings from any private practice work, the document makes no similar demand on non-medical staff – who will need to declare their interests but not necessarily specific earnings.
A review led by NHS England chair Sir Malcolm Grant developed the proposals NHS organisations could be expected to meet, in a bid to increase transparency across the service.
NHS England said anonymised information about breaches and how they were dealt with "must be published in a prominent place on the organisation's website".
Ideas in the consultation document include:
Senior staff declaring outside employment and engagements including directorships, non-executive roles, self-employment, consultancy work, paid advisory positions and paid honorariums related to organisations likely to do business with the NHS.
Hospitality should only be accepted where there is a legitimate business interest and declared when it exceeds the £25, though there will be no requirement to declare the actual value.
Senior staff who have shares or other ownership interests that could give rise to a conflict of interest should be declared, except for those held in blind trusts. There is no proposal to reveal the size or earnings from the shareholding.
Senior staff should also declare loyalty interests including family and other relationships that could create a conflict including positions with charity and voluntary organisations, and political affiliations.
Medical consultants will be required to declare private practice outside the terms and conditions of their employment, including declaring their earnings in the previous year in three categories: less than £50,000; less than £100,000; and more than £100,000.
The review group, which assessed existing practices, said: "Our evidence review found that publication regimes across the NHS differ. Some organisations do not publish any information on interests, and where organisations do the information often only covers only a small subset of very senior staff, and is often old or out of date. So there is a risk that current arrangements are not effective at delivering transparency.
"If there is inconsistency about which groups of staff need to declare interests, and when, this creates a risk that they cannot be effectively managed – leading to the potential for inappropriate conflict of interests. That is a significant problem for organisations and the staff who work with them, who could face sanctions if the right courses of action are not followed.
"Transparency is an important safeguard to ensure the probity of decision making in public service. Successive governments have pursued a transparency agenda in an attempt to make available more information about how public service organisations are performing, and how they are making use of taxpayers' money."