NHS Resolution proactively getting involved early in high cost maternity injury claims
Using its data, the organisation will share more learning with the NHS to help reduce errors
Trusts will be supported to admit errors earlier and be honest with families
The chief executive of NHS Resolution aims to take "bolder" action to help trusts reduce incidents of harm and compensation costs.
In an interview with HSJ, Helen Vernon, who became chief executive of the NHS Litigation Authority in 2014, said the renamed organisation would be getting involved much sooner where things go wrong and would use its unique data on claims to help drive system wide learning.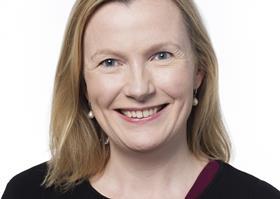 Last year the Litigation Authority was transformed into NHS Resolution with a new mandate from the health secretary to move away "from simply defending NHS litigation claims to the early settlement of cases, learning from what goes wrong and the prevention of errors".
Ms Vernon said: "Historically we have been pretty low profile but the fact the cost [of litigation] is so very high and acquiring a much bigger profile as a result is an opportunity to be bolder and engage with the service and contribute more than we have historically…
"We are not aiming to be a patient safety organisation but we are aiming to use what we know for the purposes of safety improvement, which has a very clear link to a reduction in harm and a reduction in claims that are made.
"We hold a lot of data on the causes of harm and we feel we have an obligation to use that and make sure we are analysing it and sharing that learning."
Last year, it produced a report into maternity cases using its data on claims, which was supported by organisations across the NHS. It has also appointed a Darzi fellow Dr Alice Oates to produce a similar report on mental health claims.
NHS Resolution has also launched a new early intervention scheme for cases of brain damaged babies, which make up half the cost of claims paid out but only 10 per cent of total claims. Since April 2017, 281 cases of potentially brain damaged babies have been reported to NHS Resolution within days or weeks of the incident happening.
Professor Tim Draycott, a consultant obstetrician, and consultant midwife Rebecca Wilson-Crellin are triaging cases as part of a secondment to NHS Resolution and in two cases the organisation has already made an admission of liability and offered financial support to the families.
Ms Vernon said: "That is unprecedented. We have never been in a position in this organisation's history to be able to move as quickly as we have on a brain damaged baby case."
The average length of time to settle such a case was 11 years and the cost can be in excess of £20m for a single incident.
NHS Resolution has launched an incentive scheme for trusts with an increase of 10 per cent in their maternity premiums, which will be returned if they comply with 10 key safety improvements. For an average trust, this would be around £500,000 but can be as high as £1.8m.
On the duty of candour and trusts being open with families, Ms Vernon said: "There is research that transparency, candour and being open and honest with families right from the start is more likely to prevent a claim than to cause one. We are totally behind that. We have given consistent messages to the service to that effect. We will never withhold indemnity from a claim because an admission that something has gone wrong has been made. We will back the trust in doing the right thing at the time and as soon possible."
On the wider clinical negligence landscape, Ms Vernon said costs had risen as a result of reforms in 2010 that created a "bubble wave". This has started "levelling off" but costs had still doubled in the past decade, she added.
The government is planning to bring in fixed costs for legal claims, which NHSR supports.
"It must be possible to bring a clinical negligence claim at a reasonable cost but not at the current level of costs, which we think need to be moderated. There will still be a market to bring clinical negligence claims but at a reasonable and proportionate cost," Ms Vernon said.
NHS Resolution will be 'bolder' to reduce patient harm
1

Currently reading

NHS Resolution will be 'bolder' to reduce patient harm

2