PCN services must reflect local clinical priorities and be introduced at pace to suit local needs
NHSE needs to be flexible to ensure developing PCNs do not break apart under pressure of delivering services too soon
NHS England's embattled plans for primary care networks are too prescriptive and not responsive to local needs, the chief executive of one of the largest GP super-partnerships has told HSJ.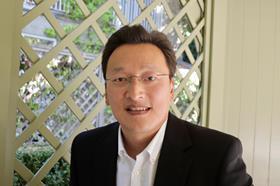 Modality Partnership's chief executive, Vincent Sai, said the national commissioner would need to take a more flexible approach with the new PCN contract, regardless of whether it cuts two of the five services PCNs are set to deliver.
Modality is in favour of the concepts contained in the contract, he said, adding the partnership is already trying to deliver similar services on the ground. But "when a contract comes and says you have to do it in a certain way only, then that becomes a problem".
"If [NHSE] finds a way to balance their contractual requirements, the formality of it, with flexibility and respecting local priorities and pace then I don't think many would disagree with that kind of coproduction approach," he added.
He was less concerned about the number of specifications, saying cutting different services would not address the scale and specificity of what NHSE was requiring PCNs to do in each service. "Even if you cut two, the three that you're being dictatorial about are still not going to go down well," he said.
There was a near-universal rejection of NHSE's first draft outline for the specifications by GPs. The profession provided the centre with a forthright response to its open consultation on the draft contract, which ended on 15 January.
Mr Sai spoke to HSJ after it emerged NHSE was planning to cut two of the five services the contract would require GPs to deliver as part of PCNs, but before NHSE and the British Medical Association's general practice committee began negotiations over the contents of the network contract after the GPC rejected NHSE's initial offer.
The final version of the deal will need to recognise nascent networks need more time to develop before they can deliver the range of network services, Mr Sai said.
The NHS should allow networks at different stages of development some leeway in the pace at which they are obliged to deliver against a contract, he said. PCNs are still a new concept for many GPs, who have come together to work cooperatively with neighbouring practices for the first time, he continued.
Birmingham-based Modality Partnership has more than 40 practices and urgent care centres spread across England caring for around half a million patients. It has been running for more than 10 years and its partners are "still battling it out all the time but we know we're in it together," Mr Sai said.
He contrasted that with many practices which have been brought together for the first time in PCNs, often through loose alliances governed by a network agreement rather than any statutory underpinning.
"And you expect them to be best mates overall and know how to work exactly together on a new contract? You've got to be realistic on how they can ease into properly delivering," he said.
"If you don't give them that chance [to form a team], there's a high likelihood of people falling out and breaking apart," he said.