The Nursing and Midwifery Council is to regulate nursing associates after it agreed to accept the government's request to enter the new role on its register.
The Department of Health said in November it had asked the NMC to regulate the role, which has been developed in England to "bridge" the gap between healthcare assistants and nurses.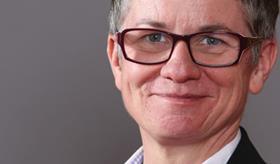 In council papers released last week, the NMC said it would need the government to pay £4m to set up regulation for nursing associates or else there was a risk its other programmes of work could suffer, including its revision of nurse education standards.
It said having one body regulating both nurses and nursing associates would make it easier to align education and practice standards where required, and point out the differences between them.
The NMC also stressed that, while associates were being brought in to deal with "urgent" workforce shortages, if it were to regulate the role it would have to be given the final say over how quickly it was entered on to its register.
It warned this could take up to two years due to the legislation changes required. Nursing leaders have previously criticised the plans for being rushed.
NMC chief executive Jackie Smith said: "After a thoughtful and thorough discussion, the NMC's council has agreed to a request from the Department of Health to be the regulator for the new nursing associate role.
"The council recognised that there is strong support for the regulation of nursing associates and I have always maintained that the public would expect any role with nursing in the title to be regulated.
"As an organisation, we are well equipped to regulate nursing associates and this is a positive endorsement of our progress.
"We will continue to work closely with stakeholders, including the DH and Health Education England, to ensure the successful development and implementation of this new role."
Health minister Philip Dunne said: "Robust professional regulation is important, so patients can continue to be confident they are receiving high quality care and I am delighted with the decision by the NMC.
"The introduction of the nursing associate role is key to strengthening the future NHS workforce and we look forward to working with them and other key stakeholders to ensure that appropriate safeguards are put in place for this new profession."
Janet Davies, chief executive of the Royal College of Nursing, said: "The NMC's decision to regulate nursing associates is a very positive step forward. A regulated support staff means nurses can delegate some tasks with confidence to nursing associates.
"We are calling on the government to fund the NMC to undertake this task as the cost cannot be placed on current registrants."
More than 1,000 nursing associate trainees started training programmes with trusts and universities at 11 pilot sites across England this month. A further 1,000 will training at another 24 sites in the spring.
By the end of their training, associates will have gained a "level 5" qualification, equivalent to a foundation degree.