PCS union take vote of "no confidence" in Parliamentary and Health Service Ombudsman leadership
Members demand meeting with PHSO board to discuss concerns
Whistleblowers have revealed concerns over "toxic environment" at the ombudsman service
Union staff at the Parliamentary and Health Service Ombudsman have voted "no confidence" in the organisation's leadership, HSJ has been told.
Sources at the PHSO have revealed the staff, angered by developments at the ombudsman over the last year, supported a vote of no confidence on 15 March. They are now demanding a meeting with the PHSO board.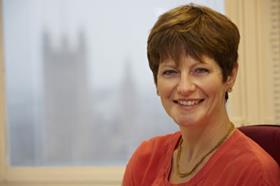 It is the latest in a series of damaging revelations about the PHSO in recent weeks, after the deputy ombudsman took leave of absence and ombudsman Dame Julie Mellor faced calls to resign.
The no confidence vote was held by the branch executive committee of the Public and Commercial Services Union, which represents approximately 180 members of staff at the ombudsman.
HSJ understands the union motion said: "In light of what has taken place over the past year, the [branch executive committee] on behalf of members, moves a vote of no confidence in the PHSO leadership and its ability to implement the changes required by the organisation while maintaining a quality service.
"The [branch executive committee] are instructed to write to the PHSO leadership setting out members' support for this motion and requesting urgent action to address the points laid out in the motion summary."
In 2014 the union told MPs on the Commons public administration committee that its members welcomed the plan to increase investigations but raised concerns about how that would be achieved in light of "a reduced budget, decreasing staff numbers, and the hugely increased workload".
PCS feared there would be a backlog in investigations. By autumn 2015 there was a backlog of 1,500 cases, with the PHSO employing 40 temporary staff to clear it by June.
News of the vote of no confidence comes after whistleblowers this week criticised the "toxic environment" at the PHSO.
A PHSO spokeswoman told HSJ it recognised its staff were facing an "unsettling time" and pledged to listen to their concerns.
She added: "Our people are our greatest asset and we are committed to rebuilding the trust in the executive team and providing strong leadership and direction as we continue our journey to modernise the service.
"Our focus remains on providing a high quality service for people who need our help and to support our staff in the important work they do every day."