Providers will be able to earn greater autonomy and less central oversight by meeting NHS Improvement monitoring targets
Lowest band of regulation reserved for trusts in special measures requiring mandated support from the NHS Improvement
NHS Improvement's new single oversight framework published today
Regulators will allow NHS trusts and foundation trusts to earn more autonomy and reduce central oversight if they meet new criteria revealed today.
NHS Improvement has published its single oversight framework setting out the rules FTs and trusts will be assessed under now that Monitor and the NHS Trust Development Authority have merged.
Providers will placed into one of four bands and rated as an organisation with:
no concerns;
some support needs;
significant concerns; or
major or complex concerns.
To determine which band a provider is placed in NHS Improvement will judge them against criteria covering: quality of care; operational performance; leadership; strategic change, which includes their contribution to sustainability and transformation plans; and finance.
The framework document confirms the lowest band will be reserved for trusts in special measures for financial or quality reasons.
A draft framework was published last month and the consultation closed on 4 August.
Trusts with no concerns will be given "maximum autonomy" status and only monitored on a quarterly basis – the lowest level of regulatory oversight – and will also be expected to support other providers.
Providers with significant or major concerns that have breached, or are suspected of breaching, their licences will be given mandated support from NHS Improvement.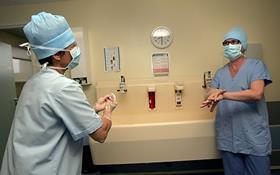 The quality of care and leadership frameworks include the Care Quality Commission's ratings on whether a provider is safe, effective, caring, responsive and well led.
Proposed finance criteria include a trust's performance against its control total or financial plan, spending on agency staff, and capital service capacity. Agency spending will also count towards NHS Improvement's assessment of a trust's governance alongside staff and patient surveys. The document also says NHS Improvement is considering two further metrics: capital controls and "cost per weighted activity unit" – an efficiency metric developed by the Carter review.
The new document sets out the key performance metrics trusts will have to hit for care quality and operational performance. These include the new access and waiting time standards for mental health, covering improving access to psychological therapies and early intervention in psychosis.
HSJ understands NHS Improvement is working on new metrics to bridge physical and mental health care.
One of these could be which emergency departments have liaison psychiatric teams – a key part of NHS England's mental health strategy.
NHS Improvement will begin implementing the framework on 1 October.
A spokesman for NHS Improvement said: "We will be proactive in supporting trusts to improve their operation and financial performance for patients and the work published today supports that aim.
"There is widespread support among providers for this new approach, which will see us share good practice across the NHS and help providers to learn from each other."