Queen's speech includes only a "draft bill" to give powers on to new safety investigator
This is likely to mean significant delay for the changes
Plans to consult on mental health and older people's social care, but no legislation proposed
The government has no firm plan for any new health and social care legislation in the next two years, potentially leaving its new healthcare safety investigation agency without the powers to underpin its work.
The Queen's speech today set out the government's legislative programme for a two-year parliamentary session.
It includes a "draft patient safety bill". While draft bills can develop into bills and then law during the session, it is a longer and more uncertain process. It may therefore mean that securing statutory independence and legal powers for HSIB – a key commitment of health secretary Jeremy Hunt – is delayed by two years.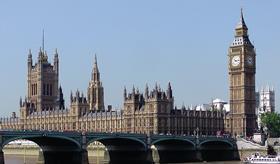 The government's Queen's speech briefing said the draft bill will "bring forward proposals to establish the [HSIB] in statute, providing it with clear powers to conduct independent and impartial investigations into patient safety risks", and "create a prohibition on the disclosure of information held in connection with an investigation conducted by [HSIB]… enabling participants to be as candid as possible".
Keith Conradi, the chief investigator for HSIB, previously said he believed the statutory powers were necessary and warned that without them the NHS could ignore HSIB's recommendations and "no difference will be made".
The Conservative's election manifesto also included plans for reforming scrapping and replacing the Mental Health Act, and reforming funding of long-term social care. The Queen's speech includes no legislation for either of these; but did note plans to "reform" mental health and carry out a consultation on elderly social care.
It makes no mention of changing the law on professional regulation - something the sector has been pressing for some time; nor of any changes to support the development of "accountable care" structures in the NHS.
Earlier this year, Mr Hunt said he wanted to deliver the powers needed to allow HSIB to have statutory independence from the NHS as part of a drive to improve safety and the quality of incident investigations. The Conservative Party manifesto committed the government to legislation.
Pre-legislative scrutiny allows MPs from all parties to have a say on the contents of a draft bill and can be a route to securing cross-party consensus on legislation before the government brings a formal bill to Parliament to be enacted into law.
It is likely the Commons health committee will be selected to oversee the draft bill, which will be explored like a normal committee inquiry. The government will respond to the committee's report and decide then whether to go ahead towards full legislation.
The decision to delay the legislation reflects the government's focus on Brexit during the next two years and Theresa May's reduced power in Parliament following the general election.
Earlier this month, Mr Conradi said he believed HSIB needed to be seen to be independent from the NHS. He also said it needed powers to require organisations to respond to its safety recommendations and for investigators to have access to evidence.
Another health reform not included in the Queen's speech is a plan to scrap and replace the Mental Health Act 1983. This was a flagship policy announced by Ms May during the election campaign.
Ms May said she would "rip up" the existing act and replace it with a Mental Health Treatment Bill to tackle the fact that too many people are being detained as a result of the existing legislation.
Ms May said this would be one of her earliest priorities if re-elected, but with no bill announced in the Queen's speech, it could be at least two years before one is introduced. The Queen did say: "My government will reform mental health legislation and ensure that mental health is prioritised in the National Health Service in England."
There were no other health and social care reforms in the speech.