The chief executive of the Nursing and Midwifery Council has resigned, ahead of the publication of a review into the regulator's handling of the Morecambe Bay maternity scandal.
Jackie Smith is resigning after six years as chief executive of the nursing regulator and will leave her post at the end of July.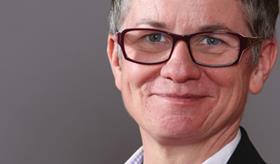 The NMC has not given a reason for her resignation this week, other than that it was "the right time for someone else to take the organisation forward". However, well placed sources indicated to HSJ that it was linked to the forthcoming report.
The regulator has been investigated by the Professional Standards Authority over its handling of the Morecambe Bay scandal, its response to concerns about midwives at University Hospitals of Morecambe Bay Foundation Trust, and its treatment of families.
The review is due to be published on Wednesday. It was commissioned last year by health and social care secretary Jeremy Hunt after the NMC took almost eight years to make decisions about midwives accused of poor care at UHMB.
Bill Kirkup, who led the 2015 inquiry into poor care at the trust, said in 2016 the NMC was guilty of a "lamentable failure" after a decision by a fitness to practise panel to clear two midwives, Gretta Dixon and Catherin McCullough, who were accused of misconduct related to the death of baby Joshua Titcombe in 2008.
The PSA has previously called the NMC's handling of Joshua's case "deficient" because relevant evidence was not presented to the panel even though the NMC had it.
The NMC has also been criticised for monitoring the online activity of Joshua's father James Titcombe and for spending £240,000 in legal costs to redact documents he requested under the Data Protection Act.
The NMC also faced criticism for allowing midwife Lindsey Biggs to continue working for seven years after concerns about her involvement in poor care at UHMB. She was sacked by the trust after the death of a baby in February 2016 and was struck off the NMC register in October that year.
The Kirkup report found "failures at almost every level of the NHS" created a "lethal mix", which caused the avoidable deaths of at least 11 babies and one mother at Furness General Hospital between January 2004 and June 2013.
Ms Smith joined the NMC as director of fitness to practise in August 2011 and became chief executive in October 2012. She previously worked at the General Medical Council for more than 10 years.
A lawyer by background, Ms Smith worked for the Crown Prosecution Service at the Old Bailey and in the Director of Public Prosecutions Office.
In a statement today, she said: "It's been an honour to lead the NMC over the past six years and I am immensely proud of everything we have achieved. Now is the right time for someone else to take the organisation forward."