The chief executive of the Professional Standards Authority is to step down from his role later this year.
Harry Cayton, who has led the PSA for more than 11 years, has been asked to carry out a review of professional regulation for the government of British Columbia in Canada.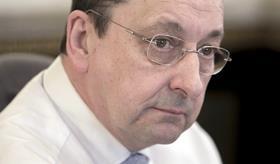 The PSA oversees the work of nine professional regulators including the Nursing and Midwifery Council and the General Medical Council.
Mr Cayton was awarded a CBE in 2014 for services to health care and regulation reform.
He was previously national director for patients and the public at the Department of Health, after 20 years in the charity sector.
He will leave the PSA in September.
Mr Cayton said the next stage of regulation reform in the UK "will inevitably take time so it is right at a period of stability and success for the authority to recruit new leadership to take it forward".