Department of Health extends CQC powers
New powers will cover at least 800 existing registered providers including providers of digital healthcare and apps
Sir David Behan says ratings will offer "reassurance" to patients
The Care Quality Commission has been given powers to rate providers of GP apps to "bring increased transparency" about their quality and safety.
The Department of Health said this will include "independent doctors such as those that offer primary care online such as Push Doctor and Babylon".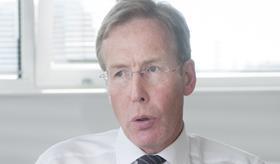 The DH said it has "future proofed the CQC's ratings scheme to cover services that may develop in the future to address the technological boom in healthcare".
It has extended the regulator's powers so in future it can rate "all providers of regulated care in England" without having to apply to the DH for permission to do so for every new type of provider.
This will cover at least 800 existing providers that are registered with the CQC but not rated by it – including "new apps and digital healthcare" providers.
Like other providers currently rated by the CQC, the ones being brought into the ratings regime will have to publicly display their rating to enable "patients to make an informed choice when deciding which care service they want to use".
A CQC spokesman said a consultation on how best to rate these providers will be launched this month with the intention to start awarding ratings of these providers this year. Meanwhile, the CQC will continue to inspect these services and publish its findings.
CQC chief executive Sir David Behan said: "The CQC already inspects and publishes reports for these additional services, so the ability to award ratings to them will bring increased transparency for the public about the quality and safety of their healthcare.
"The changes will bring these services into line with the rest of the NHS, offering reassurance to a growing number of patients who use digital GP apps that are provided by independent doctors about the quality and safety of the service they are choosing."
In September, the DH confirmed it would broaden the CQC's powers to rate independent healthcare providers. These included cosmetic surgery, substance misuse services and termination of pregnancy clinics.
At the same time, the government launched a public consultation that proposed to increase the CQC's powers so awarding ratings to the services it regulates becomes the "default way that the CQC presents the judgements from its inspections".