No date set for publication of report by Sir Alex Allen which led to Dame Julie Mellor's resignation
PHSO says it must follow "proper legal process" before it can publish
Director of investigations recently resigned but PHSO says this is not linked to the review
Legal issues are delaying the publication of a report which precipitated the resignation of the parliamentary and health service ombudsman this month.
Dame Julie Mellor resigned a few months after her deputy ombudsman, Mick Martin, following revelations by HSJ that Mr Martin was involved in covering up the sexual harassment of an NHS trust director in his former role.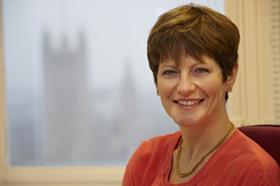 Dame Julie did not take action when she was alerted to his behaviour in July last year.
The PHSO said it was committed to publishing a review by Sir Alex Allan, former chair of the Joint Intelligence Committee, looking into the handling of the sexual harassment scandal and that ultimately led to Dame Julie's departure.
The PHSO said it was not yet possible to set a date for publication and needed to follow the "proper legal process" before it could release the report.
Initially the PHSO said only that it needed to "follow the right process" but when pressed by HSJ it clarified this was due to legal procedure.
A PHSO spokesman would provide no further details about what this involved. They said: "We are determined to follow the proper legal process in considering this report. It will take time but we remain clear that we will publish the findings and actions as soon as we can."
In a letter to Bernard Jenkin, chair of the Commons public administration and constitutional affairs committee, earlier this month Dame Julie accepted she made a mistake when she did not take any action after receiving a letter and a copy of an employment tribunal that revealed Mr Martin's role in trying to cover up the harassment of former Derbyshire Healthcare Foundation Trust HR director Helen Marks.
Dame Julie also wrote an apology to Ms Marks, who was awarded £832,711 in compensation earlier this year.
Meanwhile, HSJ has learned that the PHSO's director of investigations, Russell Barr, who joined the watchdog in 2014, has tendered his resignation. The PHSO said his exit was not linked to Sir Alex's review.
New standards for ombudsman
Earlier this week the PHSO published a new service charter for what members of the public complaining about NHS services can expect from the ombudsman.
There has been significant criticism of the PHSO about its handling of complaints and how it communicates with the public, including from the health secretary in 2014.
Dame Julie said: "We have listened to people and are clear about what they want and expect from us. This is reflected in our new service charter, which is a set of quality standards which we will report on, and our commitments to people who use our service.
"We recognise it will take time for us to meet these commitments but we will work hard to do so and will be open and transparent about our progress."