PwC to review Public Health England's handling of breast screening programme
Focus on changes to scope of the programme since 2006
Staff will be interviewed to find out when PHE became aware of errors
Consultancy firm PwC will review Public Health England's handling of potential fatal errors in the national breast screening programme, including when concerns were escalated within the organisation.
Terms of reference for the independent review, seen by HSJ, show it will focus on changes to the scope of the breast screening programme since 2006.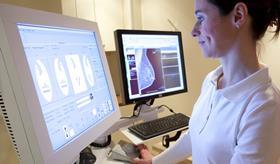 This would include how the programme's scope was documented and communicated by the organisations involved, including PHE, and how systems and technology were used to support the programme.
PwC will also analyse patient invitations. This will check the number of patients who were not invited to a routine screening but should have been and compare the findings to PHE's analysis.
In addition, consultants will interview PHE staff to examine when the organisation became aware of errors in the screening programme "and how any concerns were addressed and escalated".
The review is separate from the wider government review of serious failures in the screening programme, announced by Jeremy Hunt earlier this month.
A PHE spokeswoman confirmed PwC was supporting an internal review.
"We are undertaking an internal review into the breast screening system and governance with professional support from PwC," she said.
PHE has been responsible for running breast screening for the NHS since its formation in 2013, taking over from a regional system overseen by a national board within the Department of Health and Social Care.
On 2 May, Mr Hunt told Parliament IT errors had resulted in an estimated 450,000 women aged between 68 and 71 missing their last routine breast screening appointment since 2009.
The health and social care secretary said as a result it was estimated between 135 and 270 women had their "lives shortened".
However, his numbers, and the link to an IT failure, have been challenged by some people familiar with the programme
Several sources, including Dame Valerie Beral, a former chair of DHSC's advisory committee on breast cancer screening, have told HSJ the basis for Mr Hunt's numbers was not clear.
In the national breast screening programme, all women aged 50-70 are invited to a routine breast screening at three-year intervals.
The scope of the programme appeared to change when PHE took over in 2013, with a requirement added that women be screened "until they reach 71". This replaced the previous practice of women having their last screening between 67 and 70, depending on what age they had their first screening.
The extent to which shifting policies, variation in regional practice and IT system errors each contributed to enduring failings in the programme will be examined as part of the government review.
That review, chaired by Macmillan Cancer Support chief executive Lynda Thomas and consultant oncologist Professor Martin Gore, is expected to take six months.