All 134 maternity units in England will have assessment of culture to improve patient safety
The survey will start to be taken by more than 40 trusts in December
Assessment is part of national maternity and neonatal safety collaborative led by NHS Improvement
EXCLUSIVE: The culture of every maternity unit in England will be assessed as part of a nationwide drive to improve safety, HSJ has learned.
All 134 maternity departments will take part in the audit starting later this year with a second round of assessments a year later.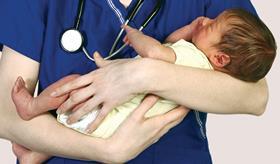 The aim is to provide a clear view on the culture of maternity units in the NHS so trusts can take steps to improve teamwork and safety when delivering care.
The 2015 investigation into poor maternity care at University Hospitals of Morecambe Bay Foundation Trust exposed poor working relationships in the maternity unit and a "them and us" culture, which meant poor communication affected clinical care.
Similar cultural issues have been highlighted at maternity units in Shrewsbury, Walsall, Dudley and the Royal London Hospital in recent years.
An investigation into babies' deaths in the NHS by HSJ earlier this year highlighted the importance of team culture and multidisciplinary working.
The cultural assessment is part of the national maternity and neonatal safety collaborative led by NHS Improvement's patient safety team. The results will be used to deliver "intensive training and coaching" to staff in maternity units to develop quality improvement skills, and support them to make changes in their organisations.
The assessment will be done using the SCORE cultural survey developed by US company Safe and Reliable Healthcare. It is an anonymous, online tool that provides an overview of culture as well as focusing on areas such as communication and staff burnout.
Units will complete the assessment at the start of 12 months of support from NHS Improvement with the first group of 44 due to take the first surveys from December.
Tony Kelly, the national clinical director leading the work, said: "This is a milestone for improving maternity services in England as it will provide trusts with the data they need to improve safety and patient experience.
"All 134 trusts in England will use the results from the safety culture assessment for their maternal and neonatal improvements plans and receive intensive training and support from NHS Improvement."
He said the work was a key part of the Department of Health and NHS England's focus on maternity care and the ambition to reduce the rate of stillbirths, neonatal deaths and brain injuries after birth by 20 per cent by 2020 and 50 per cent by 2030.