Healthcare Safety Investigation Branch starts its first investigation after patient death
Investigation will focus on the transfer of deteriorating patients between different hospitals
Concerns raised about the transfer of patients between services earlier this year
The new Healthcare Safety Investigation Branch has launched its first investigation into the transfer of deteriorating patients between hospitals, after a patient died in April.
Chief investigator Keith Conradi said the man's death was being viewed as a "trigger event" that would be examined in detail as part of thematic investigation into potential systemic failings around the processes and pathways of care for patients transferred between services.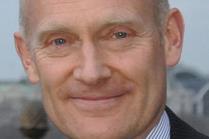 He revealed that HSIB, which became operational on 1 April, had already identified a series of linked incidents, some of which pre-dated its start date, which a team of specialist investigators will look at to inform their work.
An interim report on the investigation is expected to be published this month and could see HSIB make its first safety recommendations to NHS decision makers.
Mr Conradi, the former head of the Air Accident Investigation Branch, told HSJ the man, who had a cardiac condition, died while being transferred between services.
He said HSIB was launching an investigation because "there are suspicions of wider issues".
He explained: "We have started our first investigation on the theme of the deteriorating patient and care during patient transfer. We are looking at where a patient can deteriorate either through their symptoms not being recognised, or having to be transferred to a more specialist unit and the circumstances that go with that when you are moving someone from A to B, potentially via C, or using different trusts and an ambulance trust. Sometime this is not done well and symptoms aren't recognised and patients can die."
Mr Conradi said the investigation team included a non-clinical former clinical commissioning group manager, a senior nurse, an ex-military services investigator and a former NHS incident investigator.
He said the branch had been informed about the man's death by one of the trusts involved. He added: "We have tried to establish a network of people to feel comfortable to tell us about incidents that meet the criteria we have set out."
He also confirmed HSIB was seeking the involvement of the man's family in the investigation.
"We are taking it to a full investigation and we are looking at other events that have happened on a similar theme to the trigger event. This includes where there is good practice," Mr Conradi said.
Earlier this year NHS England was urged to take action by two coroners after two patients in different parts of the country died because of difficulties with their transfer to specialist centres for life saving neurosurgery.
Mary Muldowney died in July last year after St George's Hospital, Royal Sussex Hospital, and King's College Hospital refused to take her as an emergency transfer from East Surrey Hospital where she had been admitted following a stroke requiring neurosurgery. Royal London eventually agreed to a transfer although it also had no free ICU beds. The coroner said Ms Muldowney would have survived if not for the delays.
Teresa Dennett died from a stroke in February 2016 after Nottingham University Hospitals and Sheffield Teaching Hospital both refused to accept her transfer from nearby Kings Mill Hospital, run by Sherwood Forest Hospitals Trust. NUH refused because it had no free intensive care beds but Sheffield's decision was made by a consultant who believed Ms Dennett should be treated at her local centre, despite the trust having eight spare ICU beds.
These cases prompted concerns from the Royal College of Surgeons and in response NHS England issued a letter to all trusts urging them to accept the transfer of patients needing emergency neurosurgery regardless of whether there were free ICU beds.
Last month a third coroner warned of potential deaths after Michael Brennan died in October 2016 when he was denied a transfer to University College London Hospitals Foundation Trust due to a lack of beds at Westmorland Hospital. Mr Brennan needed specialist cardiothoracic care.