Manchester's emergency services practised dealing with a scenario "not too dissimilar" to last night's terror attack about one month ago, Greater Manchester Health and Social Care Partnership's chief officer Jon Rouse has said.
Previously prepared plans were implemented soon after the explosion at Manchester Arena just after 10.30pm on Monday night.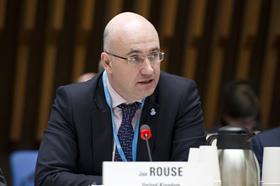 Police believe the attacker, who died at the scene, detonated an improvised explosive device. Twenty-two people were killed and 59 were injured. A 23-year-old man has been arrested in connection with the attack.
The Greater Manchester Health and Social Care Partnership is made up of the 37 NHS organisations and 10 local authorities in the region, which is overseeing devolution and taking charge of the £6bn health and social care budget.
Mr Rouse said this afternoon: "In reality we tested a scenario not too dissimilar to this a month ago.
"We had already got all of our dispersal plans in place so it was literally a case of pulling those documents out from the outset.
"We made a plan, we believed it's a good plan, we knew where the individuals needed to be taken because of the types of injuries we could see they were presenting, and it was a case of getting them to those hospitals which specialise in that type of care and that's what we did."
David Ratcliffe, medical director for North West Ambulance Service Trust, said: "We have worked in collaboration with Jon and his partners for quite some time preparing plans for situations such as this.
"We've put those plans into place. We know each other well and work together well as a team.
"Those plans were implemented and patients were cared for appropriately and quickly with very good leadership from the local teams."
Mr Ratcliffe said the leadership on the ground was "fantastic".
"Everything was calm, controlled and patients were cared for in a way that specialist staff had prepared for over many years," he said.
Theresa May is due to meet the new Greater Manchester Mayor – former health secretary Andy Burnham – this afternoon.