Royal College of Surgeons backs Jeremy Hunt over private sector safety demands
College says there needs to be closer monitoring of consultants and equal data requirements to NHS
Centre for Health and Public Interest says patients need to be aware of risks
The Royal College of Surgeons has backed the health and social care secretary's bid to improve patient safety in private sector hospitals.
The royal college's president said there needs to be "significant improvement" in monitoring consultants working privately.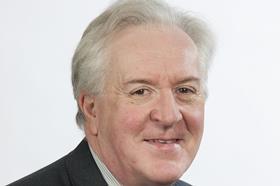 Professor Derek Alderson told HSJ he wanted to see the private sector required to publicly report the same data as the NHS on never events, unexpected deaths, incidents and surgical outcomes.
He said: "We entirely agree there needs to be significant improvement on the way the private sector monitors who works on their premises and what their practices cover. In particular this information needs to be better shared with a consultant's responsible officer as part of a doctor's revalidation."
Mr Hunt sent a letter to chief executives of all private sector hospitals earlier this week urging them to "get your house in order on quality and safety" and describing current weaknesses as "unacceptable".
His intervention followed a report by the Centre for Health and Public Interest last year that highlighted systemic risks to patients in the private sector. This report was also cited by a coroner in a letter to Mr Hunt last month.
Professor Colin Leys, co-chair of the CHPI, said Mr Hunt's letter was an "acknowledgement of the way in which private hospitals carry on their business poses risks to patients. It is also a recognition that the regulation of private hospitals by the CQC has so far failed to tackle these risks."
He added that there had been calls for reform of private hospital care back in 1999 but despite scandals, such as the injuries caused by surgeon Ian Paterson, "the private sector's business model has not changed one bit".
Professor Leys added: "With around 600,000 NHS patients now being treated in private hospitals each year it is essential that GPs and other clinicians referring patients to private hospitals are aware of the risks that their patients will face, and they should make patients aware as well."
The RCS said: "Too often safety was viewed as the responsibility of the individual clinician rather than a corporate responsibility and there was a lack of effective oversight of the practising privileges of consultants."
Professor Alderson added: "The private sector should publicly report similar safety and clinical audit data to the NHS – for example on unexpected deaths, never events and surgical outcomes – to enable effective monitoring and transparency."
Mr Hunt's letter cited the death of Peter O'Donnell, who died at the Royal Bolton Hospital last year after being transferred via a 999 ambulance call from BMI Healthcare's Beaumont Hospital. Mr O'Donnell developed sepsis after his hospital acquired pneumonia was not properly recognised or treated and there were delays in communication between staff and his consultant.
Mr O'Donnell's sister, Mary Greaves, said: "While nothing can bring back my brother, it is of some comfort to know that there is the possibility that positive action may come about as a result of his death.
"Ways need to be considered to review the procedures that failed him. If his case has highlighted shortcomings in the system, in particular in the management model currently employed in private hospitals, then it can only be of benefit to all involved to look closely at acting to remedy these failures."
David Hare, chief executive of the NHS Partners Network, which represents the private sector, said the Care Quality Commissioner had recently found the majority of providers' care was high quality but there were "areas for improvement and as responsible providers of healthcare services independent sector hospitals want to do more to ensure that the quality of care in the sector is consistently of the highest possible quality".
"We will of course be responding to Mr Hunt's important letter to provide reassurance to him, regulators and to patients of the quality of care delivered in the independent hospital sector and to set out what is being done across the whole system to address the issues that he raises," he added.