NHS England and NHS Improvement put forward joint working plans
There will be seven "single integrated regional teams" replacing five existing regional patches
The organisations have not decided which national teams and directors will be combined, but the chairs and chief executives will stay separate
They will start to implement from September
NHS England and NHS Improvement are creating seven "single integrated regional teams" and will decide by September which national roles and functions will be combined, staff have been told today.
A set of proposed changes will be put to NHS England's board on Thursday, following agreement by NHSI last week and discussion among both organisations' executives.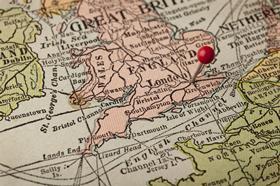 These include "functional integration of NHS England and NHS Improvement regional teams, to be led in each case by a single regional director working for both organisations", according to a paper due to be considered by NHS England's board this week.
There will be seven regional teams. The exact areas are still to be decided but they will include the current London, South West and South East patches. The existing North of England and Midlands and East patches will both be split in two.
There will also be "increased integration and alignment of national programmes and activities". The paper says the organisations need to "undertake further work to consider which national functions should be carried out by a single team (working on behalf of both organisations), which functions should be carried out by separate but aligned teams, and which functions will remain separate for legal or other reasons".
The two bodies have not yet said which national teams or posts will be combined, including national director posts. A spokesman said they had taken independent legal advice and been told they must have separate boards, chief executives and some other national functions.
They already share some national posts including a national urgent and emergency care director and chief clinical information officer, plus a small number of joint directors at regional level.
There are some functions of the separate organisations where the conflict between the two is particularly acute. One example is NHS Improvement's role in enforcing competition and procurement rules in relation to commissioning, which NHS England both oversees and carries out directly.
The organisations will be "starting to implement" regional and national changes "from September 2018", the paper says.
It continues: "It has become clear that strengthening the alignment between the teams in our two organisations is needed if we are to provide more effective support for local health systems… and for [clinical commissioning groups] and providers in those health systems." It says there are "clear opportunities to reduce duplication across our two organisations and simplify our asks of the system". The running cost budget for NHS England is due to fall by a quarter in 2019-20, under current Department of Health and Social Care financial plans.
Details distributed to staff at NHS England and NHSI say they will "speak with one voice, setting clear, consistent expectations for providers, commissioners and local health systems".
A quote attributed to NHS England chief executive Simon Stevens and NHSI chief Ian Dalton says: "The public see the National Health Service as a single organisation so, as we work to improve care for patients, it is right that the national leadership of the NHS work more closely."
The most recent official figures show NHS England's total workforce in December was just short of 6,000 whole-time equivalent staff, while NHS Improvement was just over 1,200.