Simon Stevens to include health inequality policies in 5-10 year NHS plan being developed after instructions from Theresa May
Board paper reveals 20 year difference in healthy life expectancy between most and least deprived areas
NHS England to review quality and outcomes framework indicators and other measures to drive down inequalities
Simon Stevens has said addressing health inequality should be addressed in the upcoming long term plan for health and care.
Speaking at NHS England's board meeting last week, he said tackling health inequalities must be part of the "broader NHS plan over the next five to 10 years that we will develop in next few months".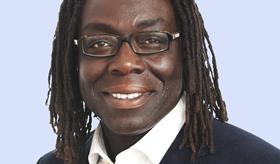 Theresa May announced last month that a long-term plan would be drawn up, and wrote to Mr Stevens to confirm the process and timetable. The prime minister asked the NHS England chief executive to develop "priorities and goals" for how the NHS will make use of a new cash injection promised by the government earlier this week.
Mr Stevens' comments came as an NHS England board paper on health inequalities set out detail on the issue in England.
It highlighted, based on existing data, that there is almost a 20 year difference in healthy life expectancy between the most deprived and least deprived areas. In men, healthy life expectancy was 51.9 years in the most deprived areas, compared to 70.4 years in the least deprived. For women, it was 51.8 and 70.7 years respectively.
The paper also reported that unplanned hospitalisations for people with chronic health problems was four times higher in the most deprived areas compared to the least. The under-75 mortality rate for cancer and infant deaths were both more than twice as high in the most deprived areas than in the least deprived.
The GP quality and outcomes framework indicators had reached a "plateau" in reducing inequalities, after making a difference in the first few years following their introduction in 2004.
Mr Stevens said NHS England had some work in place on inequalities and would be doing more, but he said a medium-long term approach to inequalities should form part of the new plan.
Lord Adebowale, a non-executive director at NHS England, said he was concerned it was not being properly addressed: "We can't say that we are providing a service that actually closes the gap on health inequalities, and we certainly can't say that about BME population with confidence."
NHS England's board said it would review the NHS outcomes framework to develop indicators that can "bring about change" at clinical commissioning group and sustainability and transformation partnership level in the priority areas in the Next Steps for the Five Year Forward View.
It also wants to make "more specific commitments" in each of these areas to reduce health inequalities in the 2019-20 planning round.
The paper said NHS England was working with NHS Clinical Commissioners to review the use of the financial allocation adjustment formula for health inequalities, as well as helping CCGs "identify and address" local health inequalities through the Right Care programme.
Discussions are also ongoing with the British Medical Association about whether the "additional need" formula used as part of the national GP contract can be revised to better reflect current morbidity.