Government mental health taskforce outlines changes for mental health to 2020
Funding pledge of £1bn has previously been announced and DH has confirmed it is not new money
Taskforce chair Paul Farmer says recommendations are "feasible and afforable"
Mental health services in the NHS should undergo significant reform in the next five years backed by more than £1bn of investment, according to the report from a government taskforce.
The independent mental health taskforce set up by government and led by Mind chief executive Paul Farmer, has recommended a three pronged approach to improving care through prevention, the expansion of mental health care such as seven day access in a crisis, and integrated physical and mental health care.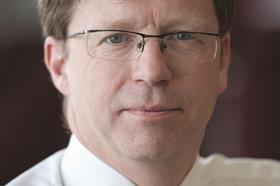 The taskforce also calls for clinical standards, including maximum waiting times for National Institute of Health and Care Excellence recommended care, to be developed and rolled out as soon as funding allows. There must also be a "data revolution" to ensure transparency on spending and quality of care.
Prime Minister David Cameron has previously announced the £1bn of funding for mental health and the Department of Health confirmed to HSJ this was not new money but spending that had been previously announced last year and in the recent spending review.
Other taskforce recommendations include:
By 2020 funding for evidence based psychological therapies should be increased to increase the number of patients in need receiving help rising from 15 to 25 per cent.
At least 280,000 people with severe mental health problems should have improved support for their physical health by 2020.
At least 70,000 more children and young people should have access to high quality mental health care in line with the government's past pledges of £1.4bn.
New funding should be made available for crisis resolution and home treatment to provide intensive care at home as an alternative to inpatient admissions.
More investment should be made in acute hospital's A&E departments for improved liaison psychiatry services.
A total of 30,000 more women should have access to specialist perinatal mental health care.
To reduce suicides by 10 per cent by 2020 with multi-agency prevention plans.
Mr Farmer said: "This report is a feasible and affordable blueprint for how to significantly improve care for people with mental health problems. We have consulted with the experts – people with experience of mental health problems, professionals providing care and the public. It's time to make positive change."
The report said evidence indicates that enabling good mental health, and effectively responding to mental health problems when they arise, is dependent on a wide range of socioeconomic factors. In recognition of this, the taskforce makes a series of recommendations for wider government. These include:
Significant increase in public transparency through changes in how spend on NHS mental health care is tracked and reported so it is clear what is being spent in communities on which mental health conditions.
A government champion for equalities and health inequalities.
The creation of prevention plans in every community across England to help integrate public health, social care and housing and improve mental health outcomes, with mental health champions in each community.
An independent system for scrutinising the quality of investigations into all deaths within in-patient mental health settings.
Health secretary Jeremy Hunt said: "We have made monumental strides in the way we think about and treat mental illness in this country in the last few decades – from a society that locks people away in asylums to one giving mental health equal priority in law.
"But we must accelerate progress even further. Our shared vision of a seven day mental health service means people will get the care they need, when they need it, and will help us do much more to prevent mental illness in the first place. We will work across government and with the NHS to make the recommendations in this landmark report a reality, so that we truly deliver equality between mental and physical health."