Saira Ghafur and other Harkness Fellows on the future of "Obamacare" after Donald Trump's victory, and how the questions raised for healthcare in the US are relevant for the NHS at a time of significant political change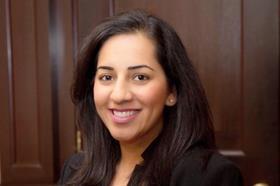 As four 2016-17 Harkness Fellows in Health Care Policy and Practice, we moved over from the UK to the US in late summer for a year of immersion in US health policy and health innovations.
With the Affordable Care Act (ACA or "Obamacare") maturing since its introduction in 2010, we were promised an exciting year. But it's become more interesting than any of us bargained for. As ringside spectators in the US, we reflect on what a Trump presidency might mean for healthcare and pose some questions for future consideration in both the US and UK health systems.
What Obamacare did
Obamacare was a system changing innovation in the American healthcare landscape with thousands of pages of detailed legislation. One major impact was greatly extended insurance coverage achieved through a variety of means: it introduced an individual mandate that required all taxpayers and their dependents to have health insurance.
It also forced insurance companies to insure people with pre-existing medical conditions at a reasonable price and by significantly increasing the government subsidies for buying health insurance to those with lower incomes. A second major impact was the start of a period of experimentation on delivery system reform aimed at reducing the high cost of healthcare whilst driving up quality.
It introduced an individual mandate that required all taxpayers and their dependents to have health insurance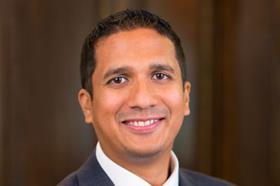 New provider reimbursement models were introduced, including value based payments models such as financial rewards for increased care coordination and achieving higher quality health outcomes. Some of these (such as the Accountable Care Organisations) have inspired the vanguard initiatives in England that have formed part of the Five Year Forward View.
While the law has reduced the number of uninsured people and accelerated the shift to a more value based healthcare system, it has struggled to lower costs or to make care more affordable and, most significantly, to gain the support of many Americans. It has been the subject of the Republican Party's ire as "big government", perceived to infringe and control market competition and individual choice, in particular the individual insurance mandate.
The ACA was passed without a single Republican vote, but has been revised over time with some bi-partisan support.
What's next for Obamacare?
Trump's selection of Tom Price, a Republican Senator, orthopaedic surgeon and outspoken critic of the ACA, as secretary for health and human services indicates that it is almost certain that "Obamacare" in its current form will cease to exist.
Similar to the range of options spanning soft to hard Brexit for the UK's departure from the EU, Trump's health policy might range from a close resemblance to "Obamacare" but with a different name or it might be something entirely different, adding a significant degree of uncertainty.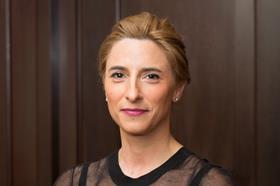 The biggest possible change is to "repeal and replace Obamacare" as was promised during the election campaign. Proposed replacement strategies have included transferring Medicare funding from federal to state level as block grants, the use of medical savings accounts, greater tax credits for those who purchase insurance and the formation of higher risk insurance pools.
Trump's health policy might range from a close resemblance to "Obamacare" but with a different name or it might be something entirely different
The most significant impact of repeal would be the loss of coverage for approximately 20 million citizens and increases in insurance premiums – any replacement would not kick in immediately and would be unlikely to offer as extensive coverage. Other key areas of threatened legislation include the funding and expansion of Medicaid and the possible risk of cutting funding to delivery system reforms such as alternative payment models for value based purchasing.
Our colleagues in the US have reacted by reaffirming that healthcare researchers must reach out to policymakers, payers, local providers and non-profits at the state level so that the system can be ready to react nimbly to minimise disruption for patients.
Where next for health systems and health systems research?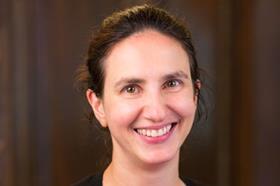 These uncertainties throw up fundamental questions that the US health system needs to address:
How to affordably increase healthcare coverage and access for populations?
How to deliver care that is high quality, effective, equitable and efficient?
Who should be responsible for driving improvements in the service? Policymakers? Governing bodies? Healthcare professionals? Researchers? Patients?
How can health systems become more resilient in a continually shifting political landscape?
Who ultimately holds healthcare providers accountable? Is it the patients who use services, their staff, payers or government (where these last two are different)?
We hope to reflect further on these questions during our time in the US. As our American colleagues grapple with these questions in the coming months, we will also reflect on how these same questions are becoming just as relevant for the NHS during a time of significant political change in the UK.
Dr Partha Das from Department of Healthcare Policy and Practice, TH Chan School of Public Health, Boston; Dr Saira Ghafur from The Commonwealth Fund, New York; Alice Murray from Department of Healthcare Policy and Practice, TH Chan School of Public Health, Boston; and Dr Christina Pagel from Brigham and Women's Hospital and Institute of Healthcare Improvement, Boston