CQC wins "first legal challenge" of learning disability registration policy
Sector accuses regulator of "shaping" the market
Regulator estimates over 100 providers will face higher costs due to new registration policies
CQC will apply "rigorous standards" to learning disability providers to "live up to the promise" to transform care following Winterbourne View scandal
A tribunal has backed the Care Quality Commission after a legal challenge accusing it of acting "outside of its powers" in refusing to register a new learning disability facility.
The CQC was taken to the care standards tribunal last month by Oakview Estates after it rejected an application for the company to open a nursing care home for people with a severe learning disability or autism on its hospital site in Kings Norton, Birmingham.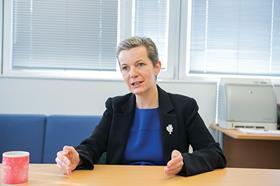 The tribunal report said the CQC was "correct to refuse" the application last April because the proposed unit would be "institutional in feel", and it had not "acted outside of its powers" in doing so.
However, the tribunal found a CQC registration inspector of Oakview Estates was "clearly incorrect" when he told the tribunal the "CQC had no discretion" in how to apply national guidance brought in after the Winterbourne View scandal.
The CQC's July board papers said: "The CQC rejected the application [from Oakview Estates] because it did not support the national policy and evidence based guidance to develop person centred community services and to close inpatient hospital facilities for people with a severe learning disability and/or autism, as set out in Building the Right Support published by NHS England, the Local Government Association and the Association of Directors of Adult Social Services in 2015."
Neil Grant, solicitor at health and social care law firm Ridouts, said he would be "surprised if there are not other challenges" to the CQC's application of the guidance.
He said: "The CQC can look at best practice in terms of regulation but what they can't do is effectively line up with NHS England and ADASS and say it is our role to be a market shaper; there is no statutory foundation for that at all. There is potential to challenge in terms of application and interpretation of national guidance."
He added that the CQC "should not be applying guidance in a doctrinaire and restricted fashion" and the uncertainty over which services the CQC will register will reduce investment in services.
Andrea Sutcliffe, the CQC's adult social care chief inspector, said: "The national commitment to transform care for people with a learning disability and/or autism means they should not remain in a hospital setting as inpatients when they could be better supported in the community. To live up to this promise the CQC will apply rigorous standards to the registration of new service providers, and seek to ensure that providers with inappropriate models of care are not registered."
Although this was the "first legal challenge" of its learning disability registration process, wider concerns about the CQC's approach were raised last month in response to its consultation on its new phase of inspections. The new process includes a "firmer approach" to registering learning disability providers and an intention to favour learning disability housing units for six people or less.
In an impact analysis, the CQC admitted the new guidance "was likely to result in additional costs" to around 105 providers a year but said "costs cannot be quantified here as this will depend on the extent of the providers' non-compliance with the relevant regulations".
It also said it had met with financial institutions as part of its consultations "all of whom were concerned that our guidance would mean that economies of scale could not be achieved [and] banks would be less likely to lend".
Respondents to the consultation said the CQC's "general policy not to support the development of new campus style or congregate settings" amounted to "shaping the market, which they say is the prerogative of local authorities, not the regulator". They argued it would also "hinder innovation and result in a reduction of the available community services".
In its consultation response, the CQC defended its position. It said: "Commissioning authorities have signed up to implement this model at a national level. Where commissioners are failing to follow the national model, this is a matter for the national Transforming Care Delivery Board."
In June, the CQC updated its guidance to providers of learning disability and autism services following a policy update issued by the national TCDB. The board was set up to improve services for people with learning disability and autism, and to close institutional care settings. Although unlikely to be applied to existing providers, the CQC said the new guidance will be applied to those that request to vary their registration and new entrants to the market.
Oakview Estates runs several rehabilitation and support services across the country for people with a learning disability and autism with complex needs.
Updated: 20 July so that the headline and introduction reflect the outcome of the tribunal and the thrust of the piece.