England's most south westerly trust is set to be placed in special measures after it was rated inadequate by the Care Quality Commission.
The CQC found a litany of failings at Royal Cornwall Hospitals Trust and criticised the wider work of the Cornish health and social care system.
Kathy Byrne, chief executive of the trust and lead officer for the county's sustainability and transformation partnership, apologised to patients who have waited too long for treatment or not received "the very best care".
The trust was rated inadequate in the safe, responsive, and well led domains.
Failings highlighted by the CQC included:
"Significant" delays and lack of quality in the reporting of serious incidents and never events.
A backlog of follow-up appointments at the cardiology department, which is "highly likely" to be linked to two patient deaths.
Insufficient capacity at the trust's delivery suite, and women being without a one-to-one midwife for the duration of their labour.
A "significantly" high number of outpatient staff at "all levels" claimed there was a culture of bullying, intimidation and discrimination at the trust.
Professor Ted Baker, the CQC chief inspector of hospitals, said the health and social care system in Cornwall was "not working well together".
Cornwall is part of the capped expenditure process. The trust says it is on track to hit a £1.3m surplus, but Kernow Clinical Commissioning Group is forecasting a £37m deficit and has "no plan" to achieve its control total.
Between October 2016 and July 2017 there have been nine reported never events at the trust, which made it an outlier nationally, the CQC said.
Two never events were only identified by the CQC and the inspectors reported "very little evidence" of staff being held to account.
Serious incidents should be reported on the trust's strategic executive information system within two days of occurring, however the average at Royal Cornwall was 70 days, the inspection report said.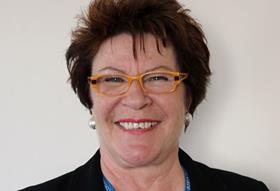 Inspectors, who visited the trust in July, found a backlog of 150 24 hour cardiac recording tapes dating back to March 2017. This was a risk because it meant patients would be unaware of any cardiac anomalies picked up by the tapes and they would, therefore, go untreated.
The trust also told the CQC it was "highly likely" that two patients had died while on the cardiology waiting list, after changes made to the model meant the trust was without a speciality lead.
In maternity services, which were rated inadequate, some women in labour had to go to the antenatal ward because there was no capacity at the delivery suite.
More women than agreed were being induced on some days, and 29 pregnancy tests with patient information were found in two unlocked sluice rooms on a surgical ward.
Inspectors also reported maintenance issues at the maternity unit, including worn baths that created infection risks at the delivery suite, and problems with drainage and insects on the postnatal ward during summer.
Staff in the surgical admissions lounge told inspectors that domestic cleaning staff did not always turn up and they sometimes had to clean the toilets and cubicles.
On leadership, the CQC said there were "anxieties" that executive directors were being pulled away from the trust because of their focus on STP work.
There were also allegations of bullying, particularly within the maternity unit and from staff working with outpatient appointments.
The CQC rated surgery, maternity and gynaecology, end of life care, outpatient services and diagnostic imaging as inadequate.
Children's services and critical care was rated good.
Following the inspection, the trust was given a warning notice to improve quality and safety of care by 30 November.
It was also told to make immediate improvements to manage the risks to patients in maternity and the paediatric emergency department, which was found to have not enough staff, and outpatients awaiting treatment for cardiology and ophthalmology.
Under the special measures, the trust will:
Appoint a deputy chief executive to support Ms Byrne while she continues to lead the STP;
Appoint a senior clinical governance lead to ensure the trust improves how it reports, investigates, and learns from incidents; and
Set up a number of short-term workstreams around safety, complaints, and culture.
Marie-Noelle Orzel has been appointed improvement director at the trust by NHS Improvement. She has previously worked in similar roles at St George's University Hospitals Foundation Trust, North Cumbria University Hospitals Trust, and East Lancashire Hospitals Trust.
Ms Byrne said the trust was responding swiftly and effectively to each of the recommendations.
In the report published today, the CQC said it found "poorly coordinated processes" for patients moving between hospitals, social care and their own homes within the Cornish health system.
"The services need to make urgent and significant change to improve," Professor Baker said.
Ms Byrne said the county plans to establish an accountable care system by April.
"We must find the way to put more resources into preventing ill health and caring for people in their homes or communities, avoiding the need for admission to hospital wherever possible," she said.
Article updated at 12.10am on 5 October to include details on the special measures and the appointment of an improvement director.
Source date
5 October 2017