NHS England letter says "non-urgent inpatient elective care should be deferred until mid-January"
Decision follows meeting of new national emergency pressures panel
Dame Pauline Philip: "NHS is about to enter into the most challenging part of the year"
NHS England has told under pressure hospitals they can cancel non-urgent elective procedures to free up beds for patients coming through accident and emergency.
In a letter to trusts on Thursday afternoon, medical director Sir Bruce Keogh and national director for urgent and emergency care Dame Pauline Philip said the "expectation is that non-urgent inpatient elective care should be deferred until mid-January to ensure beds and staff are available for the sickest patients. By acting early, trusts can avoid last minute cancellations that can be costly and inconvenient for patients."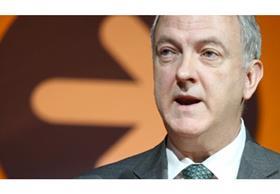 They said day case facilities could be used to provide inpatient care and "routine follow up clinics could be converted into 'hot clinics' providing specialist care to patients referred by GPs to take pressure off of A&E units, for example, for respiratory conditions which peak in winter".
The move was recommended following a meeting of the new national emergency pressures panel, which met on Wednesday and comprises representatives from the Royal College of Surgeons, Royal College of Physicians, Royal College of GPs, Royal College of Nursing, Public Health England and the Care Quality Commission.
The panel said it would review the situation by the middle of next month "and make further recommendations on elective activity as needed".
One senior figure told HSJ losing up to three weeks' elective activity could have a significant impact later in the year, especially on 52 week waits.
The source said: "If [hospitals] need to do it [cancel electives], they need to do it. But I hope they plan it properly otherwise it is going to cause them problems later in the year. Cancelling follow ups is new also and might cause people significant worry".
The latest waiting times data, for October, showed 1,517 patients who have waited more than a year for their appointment.
The data showed there were a further 2,522 patients within three weeks of the 52 week point at which trusts can incur a £5,000 from commissioners.
RCS president Professor Derek Alderson said: "No one wants to have their surgery cancelled with less than 24 hours' notice, yet this was the unacceptable experience for thousands of patients last winter. This guidance from NHS England will help to avoid a repeat of that situation and ensure finite hospital capacity is prioritised on patients in most need of help. However, we appreciate that this guidance still arrives at short notice for patients due to have their operation in the coming week.
"We share NHS England's sentiment that while hospitals should prioritise emergency treatment over operations that can wait, they must not cancel any urgent or cancer surgery, or surgery where a patient's condition is likely to deteriorate if they are not treated promptly. Patients with inflammatory bowel disease, for instance, might well fall into such a category.
"While we have to plan according to the reality of pressures in the NHS this winter, cancelling planned surgery is not a sustainable way of dealing with emergency pressures. Putting aside today's short term measure, we urgently need a wider look at how we can protect planned surgery and hospital bed capacity for the future."
Dame Pauline said: "We know that the NHS is about to enter into the most challenging part of the year with spikes in demand likely after the Christmas and new year breaks.
"Hospitals will, as usual at this time of year, now be prioritising the increased numbers of emergency patients over non-urgent planned services. Additional services and beds will be coming online over the next few weeks funded by the winter budget cash released by the government to the local NHS last Friday. Staff are working hard to ensure ambulance handovers are as smooth as possible. There is still time for this public to play their part by ensuring they have their flu jab and by using local pharmacies and NHS 111 for medical advice, alongside other services."
Sir Bruce said: "NHS staff are working flat out to cope with seasonal pressures and ensure patients receive the best possible care. However, given the scale of the challenge, hospitals should be planning for the surge that comes in the new year by freeing up beds and staff where they can to care for our sickest patients.
"This will also reduce last minute cancellations, which are unfair to patients and their families. Patients deserve as much notice as possible if their non-urgent treatment is delayed and I hope that they will bear with us during this testing time for the health service."
Trusts allowed to cancel elective work until mid-January
1

Currently reading

Trusts allowed to cancel elective work until mid-January

2