PHIN chief executive warns NHS trusts that they are at risk of legal action for not supplying private patient data
Consultant level data will be made available later this year but is susceptible to gaming admits PHIN
Competition and Markets Authority will seek legal action against trusts who fail to engage in process
Up to 100 NHS trusts have been warned they are putting themselves at risk of legal action by failing to provide data on their private patient activity, HSJ has been told.
The chief executive of the Private Healthcare Information Network, Matt James, told HSJ there were around 100 NHS trusts who delivered some level of private patient activity that were yet to meaningfully engage with the PHIN's data publication scheme.
The Competition and Markets Authority mandated PHIN to collect and publish data about the private healthcare market to enable more choice for the public. The CMA has previously warned NHS trusts it will take legal action if they don't comply with its order.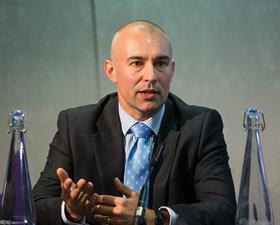 PHIN CEO Matt James told HSJ trusts could be forgiven for the supply of data not being a priority but that they were leaving themselves at risk.
Asked if the CMA would take action against trusts not complying he said: "It's inevitable. There have been a few NHS organisations, and a few private ones, who have wanted to tell us to take a running jump, but they are a minority.
"There are very few who have never submitted anything but quite a few who have not submitted data regularly enough to enable us to use that and publish it on the website. There are about 100 trusts who are not in the position to have their data published. Ultimately, they will be swept into the system and their data will be published. It will happen."
He added: "We need really good data from everybody and we are still in the situation where there are a number of smaller players in the market not submitting the data and typically those are NHS hospitals who do very small levels of private healthcare activity.
"There are a few large mainly London based NHS hospitals that do a reasonably significant amounts of private activity; hospitals who have an international reputation. They might see 200 patients in a year, so it's a fraction of their activity."
He added: "Let's be blunt if 0.2 per cent of activity is private you probably didn't read the CMA's investigation into private hospitals all that carefully and then an organisation you've never heard of, outside the NHS, asks for your patient level data and some money. You are going to have suspicions about that. That is happening, and it does take time."
His warning to trusts comes as PHIN is preparing to begin publication on consultant level data on its website later this year, which is currently being validated by hospitals and individual consultants.
The data used by PHIN has been criticised as not being robust and susceptible to gaming and conflicts of interest by doctors and the private hospitals where they operate.
But Mr James said the independent sector was now aligned to NHS data standards and transparency would improve over time. But he accepted conflicts of interest and gaming were a risk but no more so than in the wider NHS.
He said: "Wherever people are submitting data about themselves there is a potential for gaming but fundamentally that is how healthcare works. I am not aware of many systematic data collections that are done in any way other than the organisation or individual submitting their own data and then that being monitored, audited or published. The whole of the NHS system runs on hospitals and organisations submitting data. It is no different in that regard."
Asked whether PHIN had any ability to challenge conflicts or collusion between doctors and hospitals on their data, he said: "We haven't yet tried to implement any ability to do that. On a more general level, as you see in any walk of life but in healthcare fairly regularly, If people are determined to act in a criminal or fraudulent way they will be able to do it. Most people are trying to act in a professional, properly motivated way that is consistent with their professional standing. If you look at 14,000 private consultants and 500 hospitals, inevitably someone will do something you don't describe as ideal behaviour.
"It is not our job to check what happened at source or form a view of appropriateness or legality of someone's action. Our job is to try and get the data in as good a state as possible, properly presented for people who do have that responsibility to do their jobs.
"If we do our job right, you create a mechanism for much greater transparency and a far higher potential for people to pick up when someone somewhere is doing something you wouldn't want them to do."
He said it would take three to four years before a consultant's data not being published would be the exception rather than the rule.
"If someone wants to game the system now it is fairly easy but the robustness of the system, the degree of certainty that the data we have is right and the sophistication for challenging where we have concerns, will all build in time", he added.