The Department of Health is considering new rules to enable commissioners to fine acute providers if they fail to check whether a patient is from overseas and eligible or not for free NHS care.
The department will also table secondary legislation in March to change the regulations affecting how trusts deal with "health tourism", it was announced on Monday.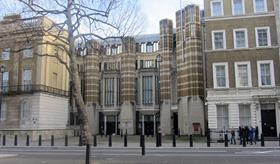 Under the new regulations, which the DH has not yet published, trusts will be required to charge "upfront and in full" overseas patients who are not entitled to free NHS care. Although trusts are able to do this currently, they are not required to do so by regulation.
The regulations will also introduce new charges for overseas patients for NHS funded reproductive services, such as IVF.
The measures, which only apply to planned care, are intended to cut the amount of NHS funding spent on non-eligible overseas patients. An extra £500m could be recovered from overseas patients every year, the DH estimates.
The department also said it will "provide support and guidance" to trusts so they can identify people not eligible for free care and "address any challenges ahead of the implementation of new legal regulations".
Where someone is unable to provide information upfront, or does not have identification documents, the trust will work with the patient to determine their eligibility, the DH said.
A DH statement said: "NHS Improvement will also be working intensively over the coming months with trusts that have the most potential to recover costs."
However, if those measures are not sufficient to increase the amount of money recovered from overseas patients, the DH will consider introducing a new system of fines for trusts, a spokesman told HSJ.
These could be levied by clinical commissioning groups, it was suggested.
Kathy Mclean, executive medical director at NHS Improvement said: "This new approach will enable NHS hospitals to devote more time and resource to treating patients rather than chasing money they are owed. It will mean that more money is available to the NHS to care for patients and to continue to provide world class facilities.
"However, this won't change the fact that, in an emergency, everyone will still have access to the urgent care they need. We are working with providers to help them improve how they manage cost recovery so we can make sure the NHS gets paid for the work it does."
New primary legislation on "cost recovery", featured in the 2016 Queen's speech, has been postponed following the Brexit vote last June.