Average wait for largest inspection reports is five months since April, but some trusts waiting up to 171 working days
Only a third of some hospital reports sent out within CQC internal deadline – an improvement on last year when this was just 12 per cent
CQC says speed will improve under new inspection regime
Trusts are waiting almost half a year to receive their Care Quality Commission inspection reports, the latest data from the regulator reveals.
The CQC's latest board papers, published this week, said since the start of April 2017 the average wait for trusts that have had three or more core services inspected to receive their inspection report was 107 working days – equivalent to five full months in real time.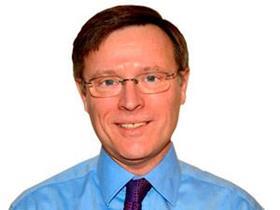 The regulator's internal target is to send out 90 per cent of these types of reports within 65 working days of an inspection. A core service is a hospital ward or service such as an emergency department or maternity.
However, the data showed the wait for reports varied tremendously in the first four months of 2017-18. Reports published in May took up to 171 working days to arrive, while those sent out in April took 69 days.
Despite the delays, the performance is an improvement on the previous year when some trusts waited over nine months in real time (195 working days) to receive their written report.
For hospital inspections of two core services or less, the CQC intends to publish reports within 50 days. In the year to date, the average wait has been 78 days but last year some trusts waited 110 days for this type of report.
An external review of the report writing process at the end of 2016-17 found staff needed better training to write reports and that the CQC had to improve "quality control and assurance" in the post-inspection process.
The board papers said the CQC expected to improve the speed it writes reports under its new inspection regime.
Chief inspector of hospitals Professor Ted Baker said: "The timeliness of inspection reports has improved this year across all of the sectors we regulate, but we know there is more to do.
"A programme of work is underway already within the hospitals directorate aimed at improving the publication timelines and quality of our reports. This includes reviewing our IT systems to ensure they are as efficient as they can be to help identify delays more quickly and further training and support for staff in report writing."
The data appears to show improvements are being made. In August, 33 per cent of hospital reports for inspections of three or more core services were published within the regulator's deadline. However, this was based on just nine trusts. In 2016-17, only 12 per cent of these types of reports were published within 65 days.
Last month, 26 per cent of hospital reports on two or fewer core services were published in time – a 10 per cent improvement on last year's overall performance.
Professor Baker added: "Importantly, the timeliness of our reports does not affect our ability to take urgent enforcement action where needed, nor should it delay actions providers take to improve their services. All are briefed on immediate issues and concerns, either during or immediately after our inspections.
"Also, we share our draft reports with providers early on as part of our factual accuracy checks – this is a process that we actively encourage them to participate in and it helps them to begin to make the required improvements."