More than a third of councils have been told to reduce delayed transfers of care from hospital attributable to social care by 50 per cent or more by September, raising the possibility they could lose better care fund money if they fail.
A letter setting out DTOC reduction "expectations" was sent to council and NHS chief executives by the Department of Communities and Local Government and the Department of Health on 14 July, Local Government Chronicle reports.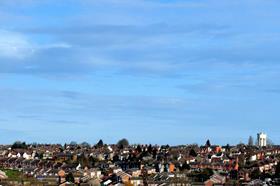 Of the 152 councils with social care responsibility, 47 are required to reduce DTOCs by 60 per cent or more based on their performance in February. More than two-thirds are expected to reduce average daily DTOCs by more than a third.
However, 46 councils will hit their target if they maintain their February performance.
The letter, signed by DCLG director general for local government Jo Farrar and DH director general for community care Jonathan Marron, said they would "take stock of progress" in November and "consider a review" of 2018-19 allocations of the £2bn additional BCF money announced for social care at the Budget. This could see poorly performing councils lose out on anticipated funding.
The letter said: "This funding will all remain with local government and will be used for adult social care but we will want to explore options that promote effective progress in reducing delayed transfers of care."
Some council chiefs have raised concerns over the feasibility of the "indicative expectations" for DTOC reduction.
Northamptonshire county council has a requirement to reduce delayed transfers by 67 per cent. Chief executive Paul Blantern said significant BCF money had already been targeted at the interface between social care and hospitals.
He said the government's expectations were "entirely counterproductive" and the focus should be on outcomes rather than "arbitrary targets".
Mr Blantern added: "If a fake undeliverable target is put on to the system that threatens the improved BCF funding in 2018-19, then of course those planned improvements would have to be withdrawn as soon as it was clear the false target was not going to be met, given our statutory duty to deliver a balanced budget."
Norfolk county council chief executive Wendy Thomson, who leads the Norfolk and Waveney sustainability and transformation partnership, said the council's requirement to reduce delayed transfers by 42 per cent was a "tough target".
"We have decided not to escalate into a conflict but it is going to be tough," she added.
Reading borough council has been given the highest target of a 70 per cent reduction, with a requirement to reduce average daily DTOCs from 10 in February to three by September. Figures for May show the council had reduced the DTOC rate to six.
Herefordshire and West Berkshire councils have each been set a 69 per cent target.
The letter added that there is an "immediate and significant challenge" to reduce delayed transfers ahead of winter. "We are looking for your help to ensure that all local partners are tackling this immediate challenge in order to prevent people experiencing winter pressures similar to those seen last year in our health and care system," it said.
Earlier this month the government imposed a stronger requirement for the £2bn of extra social care funding to be spent on reducing DTOCs from hospitals, including the possibility that funding would be removed from poorly performing councils.
This prompted the Local Government Association to withdraw its support for BCF planning guidance for 2017-19, which said councils must use their allocations to to reduce delayed transfers and free up 2,000-3,000 hospital beds in England.