Department of Health considering new powers to prevent unregulated staff working in the NHS
Professional Standards Authority says the idea could be an effective way to stop staff who pose a risk to patients
PSA also warned of a negative effect on workforce morale
New powers could be created by the Department of Health to effectively "blacklist" unregulated NHS staff who could be a danger to patients, HSJ has learned.
Ministers are considering using prohibition orders against unregulated staff who are found to present a risk to patient safety but are not covered by existing statutory regulation as nurses and doctors are.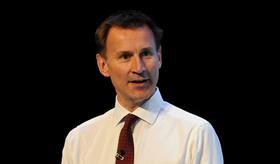 The powers, which would require legislation, would see the creation of "negative registers" –lists of staff no longer allowed to work in the NHS. This could apply to healthcare assistants, physician associates, care workers and some psychological therapists and counsellors who are not overseen by bodies such as the Nursing and Midwifery Council.
It is likely the government would set out regulations making clear when an individual would be barred from working. Breaching a prohibition order could be made a criminal offence.
HSJ has seen a letter from the DH to the Professional Standards Authority asking it to look at the use of prohibition orders. A similar system is already used in New South Wales, Australia, to take action against unregulated care staff.
The letter sent by Nick Clarke, deputy director for professional standards at the DH, said: "The Department of Health is currently exploring alternatives to statutory regulation in the UK for the parts of the health and social care workforce which can be shown to present a risk to the public and cannot effectively be controlled by existing means.
"The policy intent is to provide a proportionate solution to the risks posed to patient safety that would prevent individuals who posed a risk from working in a similar role in the health and social care sectors."
The DH accepted the use of prohibition orders and negative registers "might in effect be a 'blacklist'", the letter said.
The DH said it was still considering its position and no decision had been made. The 2013 Francis inquiry recommended HCAs be registered ahead of moves to regulation but the government rejected the proposal.
Prohibition orders could help to tackle situations where health staff come off statutory registers and return to work as care staff, or where staff are dismissed by one trust and seek work with another employer.
In its advice to the health secretary submitted last month, the PSA, which oversees regulators such as the General Medical Council, said prohibition orders would be an effective way to "deal with severe cases of misconduct and remove those that may be a danger to the public".
It said such an approach could boost public confidence and cover multiple groups of staff and would likely be less costly and complex than full regulation.
However, it also warned the idea was unlikely to "foster professionalism in any meaningful way" and could have a negative impact on workforce morale.
The report said: "Schemes of this kind would only be able to deal with the worst cases of misconduct and only after harm has been caused. It would prevent future danger by removing the most harmful individuals from the workforce, however any deterrent effect on other individuals is difficult to assess."
It concluded: "We caution against identifying a solution, such as prohibition orders, before a clear problem has been identified and risks have been assessed."
There are nine statutory regulators in the UK with 23 voluntary registers, but a quarter of NHS staff in England work as unregulated healthcare assistants.
In 2014, the Law Commission recommend the government introduce barring schemes but the government has yet to move forward on its commitment to reform professional regulation.
Last year, Jeremy Hunt told HSJ there was a "Brexit induced opportunity" to look again at professional regulation in UK.