Yet more delay and frustration of change is the main immediate consequence for the NHS of the general election announced by Theresa May this morning.
The service's current leadership at all levels may feel aggrieved that that they are dealing with not only the most financially straitened period in its history, but also a time of disproportionate political upheaval and uncertainty.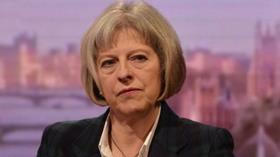 It was less than a year after the May 2015 general election that campaigning began for the June 2016 EU referendum; this gave way to a new and very different prime minister and cabinet; the beginning of the all consuming Brexit process; and now to the second general election in 25 months on 8 June. That's all without even mentioning local elections which can also cause plenty of disruption.
All this has made it even more difficult for the NHS to get on with change, particularly the reconfigurations and other contentious decisions often involved in work to contain costs (and improve safety). These rely on, at least, the tacit engagement or support of politicians – and elections tend to elicit the opposite.
The saving grace of a snap election is that there are only six weeks of campaigning, but it will likely be followed by more uncertainty surrounding any new policy commitments, the forming of a government with a possible change of health secretary, and its new priorities.
It's very early days to judge the implications for the NHS of the June general election, but big issues will include:
Delaying action on financial savings and service change
Even where it does not strictly prohibit change, the election and political uncertainty provide reasons or just handy excuses for delaying changes. This comes as NHS England and NHS Improvement were taking a harder line on closing unsustainable services in certain areas, and are still battling to pin down financial savings and plans for 2017-18. Some sustainability and transformation partnerships are hoping to take forward reconfigurations.
The Labour opposition is highly likely to seek to make potential service closures a big campaign point. Local issues in the mix include reconfigurations in Lincolnshire, Cumbria, Dorset and Shropshire. An example of a national measure currently on the blocks which could be held up is the move to cut gluten free product prescribing.
Appointments and other decisions and announcements also face delay
Several big national NHS posts are due to become vacant in the next few months. The appointment process for a chair of the National Institute for Health and Care Excellence has taken place and should be close to conclusion – it's unclear whether it will be announced before the election. Recruitment is under way for a new chief inspector of hospitals at the Care Quality Commission.
A government appointment of a new NHS Improvement chair was due to take place in the next month or so – again it is unclear whether this can go ahead, and a change in health secretary would likely cause further delay. It could cause a knock-on delay in arrangements to replace Jim Mackey, who is due to leave the NHSI chief executive role in the autumn.
The NHS nationally is also beginning a major programme to turnaround emergency care performance including by lobbying for more social care capacity to free up beds – could action on this front also be delayed?
Political commitments and funding
The main issue of the campaign will be Brexit. A Conservative government is seen as the very likely outcome. But the general election and the party's manifesto is still an opportunity to make, abandon and amend policy commitments affecting the NHS. The health service will feature via the Brexit debate – there are major concerns over clinical workforce.
There will also be calls for manifesto promises to protect and increase current NHS spending plans, perhaps building on the chancellor's budget signal on capital. Many had expected government to provide a pre-election boost in day-to-day NHS funding around 2018 or 2019 - calculations on this may now change.
Ms May has supported long term social care funding reform, but a detailed plan is presumably not oven ready. A general election is also a chance to escape fiscal commitments, like the pension triple lock and on national insurance, which are tying the government's hands.
A new parliament
The NHS leadership has been proceeding on the basis that there will be no major NHS legislation in this parliament – hence creating STPs and various other policy workarounds. A general election means a new parliament and probably a comfortable Commons majority – though government and Parliament may still be too tied up with Brexit for the next couple of years to bother with a big health bill.
The other thing to note is that the Five Year Forward View timetable has been broadly lined up with the 2015-2020 election cycle, which is now broken.
Updated at 5.10pm on 18 April.