Tracking everything that's new in care models and progress of the Five Year Forward View. By integration reporter David Williams.
The week in new care models
Catching penguins
The new care models programme is steaming ahead in all sorts of interesting ways all over the country.
But the faster it goes, the bigger and more urgent becomes the challenge to the arm's length bodies, whose job increasingly resembles that of Gromit the dog clinging to a runaway model train, desperately laying down track in front of him to avert a derailment.
Poor Gromit eventually manages to catch a villainous penguin in a milk bottle, but not before his train has smashed into a kitchen cabinet door. The NHS arm's length bodies have a rather different job: designing an operational and regulatory framework that enables new care models to thrive nationally.
The ALBs have a terrifying number of penguins to catch. This week, I'm going to detail two.
The first penguin is concerned with constructing an assurance process for accountable care organisations. Can NHS Improvement come up with a system for making sure that an organisation planning to become a primary and acute care system or MCP – possibly a new joint venture company, social enterprise or limited liability partnership – is robust? National leaders are desperate to avoid another Cambridgeshire debacle. If we are to have PACS or MCPs fully up and running by April 2017, which is what some vanguards want to do, they're going to have to start going through the assurance process pretty soon, and that means national bodies are going to have to decide what that process includes.
(This is a much bigger and riskier penguin than the one pertaining to hospital chain accreditation, which the ALBs successfully caught last week)
The second penguin is about "mainstreaming" new care models: expanding them from vanguard sites covering a fraction of the population to covering at least half of England by 2020.
It has now been spelt out that the vanguard programme will finish in its current form at the end of 2017-18 – and the STP process will become the main vehicle for implementing the new care models bit of the Five Year Forward View.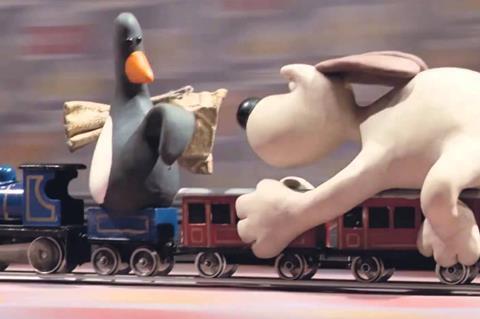 Essentially that means severing the direct link between centrally controlled transformation funding and the 50 vanguard sites.
Optimists hope there will be some transformation funding in 2018 and beyond. But, it will be aimed at supporting the development of new care models more broadly around the country, and it will be up to STPs to make the case for investment and to ensure it bears fruit.
This crystallises the gigantic leap of faith the service is being required to make regarding new care models: the process of "mainstreaming" will begin before the vanguards will be able to fully demonstrate their effectiveness – investment in vanguards so far has assumed a five-year return on investment timescale.
Nevertheless, 90 per cent of STPs are understood to include something PACS or MCP-like. Given that the programme was always supposed to be about implementing the forward view universally, it is more surprising that four or five of them aren't planning a new model of care. Still, most of the 90 per cent will not have well developed plans and will need support if they are to have a reasonable chance of becoming reality.
For new care models to be mobilised on that scale from a standing start, NHS England's operations directorate, which the STPs are answerable to, is going to have to take ownership of the new care models agenda.
That part of the authority was originally set up to establish then oversee the commissioning system, to directly commission some services, and to manage delivery on performance and finance. In the future, the ops directorate will instead have to set the pace for transformation, and assist the implementation of it via its regional and area teams – the problem being that the people who know best how to make it work will either be in the central new care models team, or scattered across England in the vanguards.
The ops directorate's old role – along with the entire "commissioning system" as originally envisaged – is becoming ever-more irrelevant as the forward view is implemented. And, April 2018 is still far enough away for this shift in purpose to not feel completely impossible.
But it is still a tricky penguin to catch, especially given that the derailment NHSE and NHSI are most preoccupied with averting this year is the financial one, not the one that happens if new care models don't succeed.