NHS England loses Court of Appeal bid and must pay costs
Father accuses national commissioning body of "bully boy" approach
Judge says there was "no good reason in the public interest" for the appeal to proceed
NHS England is facing a £200,000 legal bill after pursuing a court case described by judges today as "wholly inappropriate" and with "no good reason" to proceed.
Court of Appeal judges threw out an application by the national commissioning body to reverse a decision by a High Court judge last year who ruled a teenager with a severe form of narcolepsy should be prescribed with the drug sodium oxybate.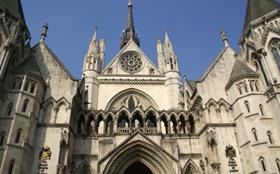 Since the ruling, NHS England has made the drug routinely available to treat children with narcolepsy. It pursued an appeal despite the fact the teenager in the case, known as S, has since turned 18 and is now receiving the drug and will continue to regardless of the outcome of the appeal.
Her father accused NHS England of a "bully boy approach", which was "in the face of overwhelming evidence they were not going to succeed". He criticised NHS England for having "no regard to the stress they put families under".
NHS England was ordered to pay costs for the case, which began in 2015, that could run to more than £200,000. Sodium oxybate costs £13,000 a year, meaning the money spent by NHS England fighting the case could fund the girl's treatment for 15 years.
Lady Justice Gloster said it was difficult to see that the judge in the earlier case had been wrong and therefore the application should be dismissed.
She said: "In my judgment it is clear we should not allow the appeal to proceed as all the issues are academic other than the matter of costs, which itself should not be a driver to permit the appeal."
She said NHS England was facing a £173,000 bill from its legal team but added "it would be wholly inappropriate" to proceed on costs grounds alone.
Lord Justice Henderson added: "I am further satisfied that there is no good reason in the public interest for this appeal to proceed."
In 2016, Mr Justice Collins said NHS England had made a "thoroughly bad decision" and had an "absurd" policy after it refused a funding request for the girl, whose condition was deteriorating and putting her wellbeing at risk. He was clear his decision rested on the girl's exceptional circumstances and was not setting a precedent.
NHS England also admitted 180-200 adults and children were receiving sodium oxybate as a result of CCG decisions and historical decisions by primary care trusts.
In 2015, HSJ revealed the Department of Health was paying for private prescriptions of sodium oxybate for patients who developed narcolepsy after receiving the swine flu vaccine Pandemrix.
The father of S told HSJ today's decision was a "massive relief". He said: "It is very much a bully boy approach that NHS England have adopted and they have no regard to the stress they put families under pursuing these things in the face of overwhelming evidence they were not going to succeed.
"It's a disgraceful waste of public money. They were warned back in November 2015 at the permission hearing that they were likely to lose and if they did lose it would create a precedent. They pursued it and pursued it, and now they have made their bed and they have to lie in it."
He added: "This now raises the possibility for lots of other people to challenge the individual funding request policy where they are initially refused. So while this hearing had no benefit for our daughter, we were determined to see it through to give hope to other people."
The family's lawyer, Peter Todd from Hodge, Jones and Allen, said NHS England had engaged in a pointless case.
"This is a huge relief for the family. I am pleased that the decision of Justice Collins last year stands. I wonder how much the NHS has spent contesting this case, when all we sought was an initial three month trial at a cost of £2,000. They must have incurred a hundred times that cost fighting it pointlessly," he said.
"The test for permission to appeal is whether there is a realistic prospect of success; however in this case there was a further issue in that the substantive issue was now academic in that NHS England has now adopted a policy to routinely fund sodium oxybate for those such as S.
"The general rule is that academic appeals should not be allowed unless certain criteria are met. The court was not satisfied those criteria were met so dismissed the application with costs."
NHS England has been approached for comment.