Chief executive says merger between Bournemouth and Poole trusts possible within 12-15 months
Patient benefits case is key requirement to success of merger proposal
Specialties have until March next year to submit plans as part of reconfiguration
A long awaited merger between two foundation trusts in a leading accountable care system could be completed within a year.
Tony Spotswood, chief executive of Royal Bournemouth and Christchurch Hospitals Foundation Trust, believes a merger with Poole Hospital FT can be achieved in 12-15 months, after commissioners approved plans last week to centralise emergency and elective care at the two trusts.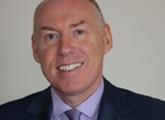 The trusts believe a merger will make it easier to implement Dorset Clinical Commissioning Group's decision to commission a major emergency hospital in Bournemouth and a major elective hospital in Poole.
The trusts tried to merge in 2013 but the move was blocked by the Competition and Markets Authority, then known as the Competition Commission, which issued undertakings to the trusts preventing them from attempting to merge until 2023.
However, in the summer the trusts and CMA held talks about lifting or amending the undertakings to clear the way for the merger.
In an update to the RBCH board this week, Mr Spotswood said it was possible that the CMA would want to carry out a "two stage review" before the merger can go ahead.
The first review would take 40 days and the second, if activated, could last for up to 24 weeks.
Mr Spotswood said the key requirement for the trusts will be the development of a patient benefits case, which needs to set out why a merger is "central" to delivering better patient care.
In addition, the trusts must also submit a business case, which must satisfy NHS Improvement.
"From a trust wide perspective it appears reasonable to plan on a possible merger timeframe of around 12-15 months," Mr Spotswood said.
The trusts expect to receive £147m of capital funding towards the reconfiguration. Mr Spotswood said "additional external support" will be needed to produce a business case that can unlock the funds.
Meanwhile, work is underway on the implementation of the planned and emergency care models at specialty level.
Each specialty team has until March to consider how its services should be provided from one or both trusts.
The proposals will be "quality assured and tested" by a team of medical directors, nurse directors, and senior clinicians from both trusts.
Work on the design of the facilities will follow.
Dorset was in the first wave of ACSs announced by NHS England in the summer.
Local leaders hope to have the ACS fully set up by April.
Source date
September 2017
Previously blocked trust merger could be complete in a year
1

Currently reading

Previously blocked trust merger could be complete in a year

2