Portsmouth Hospitals Trust rejects surplus control total 
Trust forecasting nearly £30m deficit for 2018-19
Investigation finds finances were "not significant item on board agenda historically"
A deficit ridden acute trust has rejected a demand by NHS Improvement to deliver a £23m surplus in 2018-19, with local commissioners criticising the imposed target.
Portsmouth Hospitals Trust was set a surplus control total of £22.9m for the financial year ahead, but its board has rejected the target and is instead forecasting a £29.9m deficit.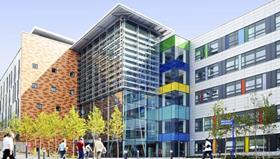 The trust ended 2017-18 with a £33.8m deficit after starting the year with a plan to achieve a £9m surplus.
The £530m turnover organisation is currently working on a three year plan to break even.
Rejecting its control total for 2018-19 means Portsmouth will miss out on at least £13m of provider sustainability funding, which rewards operational and financial performance that meets quality criteria.
Its control total target was described as "hard to understand" by Portsmouth Clinical Commissioning Group, according to minutes of a governing body meeting in March.
The minutes said CCG members said the trust is an organisation "in difficulty", which "needs support" and "a realistic plan".
Asked if NHSI considered the control total to be realistic, a spokeswoman said the regulator's challenge in setting control totals is to "balance a figure that helps make affordable progress towards a sustainable financial position with an approach that incentivises all trusts to deliver recurring efficiencies".
She added: "Control totals were first set for all NHS trusts in 2016-17 based on 2015-16 forecast outturn positions.
"The approach to setting subsequent control totals assumes continued progress from this point and provider sustainability funding, and also neutralises the impact of any changes to national policies – for example changes to the tariff and education and training costs."
The trust, which is struggling with safety and quality issues, posted deficits of £17.6m and £23.5m in 2016-17 and 2015-16 respectively, both of which were off target.
In 2017-18, the trust delivered £19.6m of savings (of which £18m was recurrent) against a target of £34.5m.
This year it is aiming to save £35m, which equates to 6.2 per cent of its budget.
A spokeswoman for the trust said the three year plan would be published in July.
According to an NHSI investigation into the trust's finances – presented to the trust in November – the main reasons for the trust's poor financial performance were:
lack of a stable board and clear strategy;
historical underdelivery of recurrent savings;
"significant costs" incurred, particularly in 2014-15 and 2015-16, by investments that were "not adequately supported by business cases or approved by the required forums";
finances not being a "significant item on the board agenda historically"; and
clinical service divisions not having been held to account for financial issues.
The investigation found the trust had not always evaluated its investments and that there was "little evidence of individuals being held to account for significant or repeated non-compliance".
Additionally, board and committee papers were described as "often very long", "not action focused enough" and "simply describ[ing] a problem".
The report made a series of recommendations which the trust has said it is acting upon.
A spokeswoman for the trust said: "We have based [the three year finance plan] on our assessment of the practical steps required to address the drivers of the deficit… and the underlying financial position consistent with the revised outturn forecast which was reported in January.
"This work is now in the process of being updated in line with the development of the trust's strategy and improvement programme."
Most of the trust's leadership team has been changed following the appointment of Mark Cubbon as chief executive last summer.
Source
Trust board papers; NHSI investigation
Trust misses finance target by £60m but keeps access to STF
1

2

Currently reading

Deficit trust rejects 'hard to understand' surplus control total

3

4