Portsmouth Hospitals Trust amends finance forecast by nearly £47m 
NHS Improvement carried out financial investigation at the trust
Chief executive says it will take years before the trust breaks even
The chief executive of a severely challenged acute trust has warned staff "difficult choices" lie ahead after its financial forecast for the year was changed from a £10m surplus to a £37m deficit.
Mark Cubbon, chief executive of Portsmouth Hospitals Trust, said the trust needs to save a "considerable" amount of money and that it will be several years before PHT breaks even.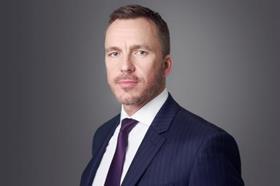 The trust received £1.7m in sustainability and transformation funding in the first quarter of 2017-18, but will miss out on nearly £12m due to its inability to hit its plan.
The revised forecast comes after NHS Improvement carried out a finance investigation into the trust in the second half of last year.
It follows a small number of other trusts, including Oxford University Hospitals Foundation Trust, which have reported large deteriorations in their finance forecasts this year.
"Extreme" pressures on emergency care causing more spending on agency staff, the outsourcing of elective procedures, missed income from cancelled activity, and increased drugs costs are among the main causes of PHT's finance plan unravelling – according to a board paper published this afternoon.
But the trust has acknowledged it did not have robust enough plans at the start of the year to achieve its financial control total.
The £530m-income trust missed its 2016-17 forecast by £12m.
The trust aimed to save £34m (nearly 6 per cent of its income) this year, but finance director Chris Adcock told HSJ he expects PHT to achieve just half that. It is now forecasting a £36.8m deficit.
PHT's finance plan was set by the previous board of executive directors. With the exception of Mr Adcock, who became finance director in 2015, and the trust's workforce director - the rest of the leadership have since left – with Mr Cubbon assembling a new team following his arrival in July last year. Mr Cubbon had previously been a regional director at NHS Improvement.
A summary of findings from the trust's internal reviews, and NHS Improvement's investigation, found several causes of the financial problems at PHT.
The main findings were:
A failure to look beyond the short-term, and that financial matters have "not been significant items" on the board agenda".
A culture of finances not being prioritised or "effectively owned" by clinical departments.
Previous investments made, for example in response to patient safety concerns, which were not properly supported by business cases.
Implementation of financial recovery plans has not been sufficient.
The trust's finance team was "stretched" and lacked "capacity and capability" to plan trust demand and capacity.
NHSI said its report would be published "in due course".
Asked when the trust would break even, Mr Cubbon told HSJ it may take between three to five years.
"We have had a deterioration in our finances for the past three to four years," he said.
"It's been propped up with a variety of other pots of money, and what we've done this year is work out what our underlying financial challenges are.
"We can't rely on sources of funding that covers gaps and doesn't cover the underlying issues."
The trust will now develop an "organisational strategy" which will include a three-year plan for delivering a sustainable financial future.
A spokeswoman for NHS Improvement said: "Any deterioration from plan is disappointing and on this scale is a particular cause of concern. The trust has developed a financial recovery plan to restore its financial performance.
"We now expect the trust to implement this plan at pace. We will continue to support the chief executive and his new board to do this."
PHT is one of the 14 NHS trusts affected by the Carillion collapse, as the company used to provide facilities management services.
The trust is discussing the next steps with its PFI provider, but Mr Cubbon said no services had been disrupted.
The trust has been criticised by the Care Quality Commission for care failings and patient deaths.
Story updated at 11.34am on 26 January to correct an inaccuracy about two directors who have been at the trust longer than first stated.
Source
Information provided to HSJ