Patients suffered severe harm caused by delays reviewing chest x-rays
Portsmouth Hospitals Trust apologises to families
Independent report backs trust's decision to deprioritise reporting of certain x-rays
Three patients suffered severe harm because their chest x-rays were among tens of thousands of tests not reviewed properly at Portsmouth Hospitals Trust.
This follows two other patients dying and another experiencing harm as a result of the huge backlog at the trust.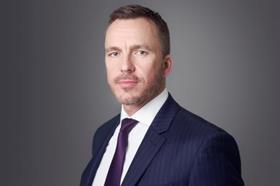 The trust apologised "unreservedly" for the delays in fully reviewing more than 30,000 x-rays dating back to March 2016.
The chest, abdominal and spinal x-rays were not reviewed by a radiologist or appropriately trained clinician.
The issue was first highlighted by the Care Quality Commission last summer. The regulator launched a national radiology review amid fears of similar backlogs at other trusts.
The CQC returned to Portsmouth's diagnostic imaging department in the autumn, and in December confirmed two patients had died and a third suffered significant harm as a result of the delays.
The trust has reviewed its entire backlog of 30,221 x-rays. A report to its board this week found evidence a further three patients had suffered severe harm while a fourth experienced significant harm.
Severe harm occurs when the patients had some form of significant delay in their diagnosis that affected their outcome, such as not being amenable to treatment; where life expectancy was shortened; or where they suffered more symptoms.
John Knighton, medical director at the trust, would not say if any of the three patients had died because the trust was in "discussions" with each of the families.
The backlog was a consequence of a decision in 2007 by the radiology department to deprioritise the reporting of "plain film" x-rays (as opposed to CT or MRI scans) due to rising demand and workforce shortages.
The x-rays were mainly of chests but also included abdominal and spinal tests. Dr Caroline Rubin, vice-president of the Royal College of Radiologists, said the trust's decision contravened the college's recommended practice.
The radiology department's decision was not communicated "in strong enough terms to the wider trust governance community" and the trust did not risk assess the practice as the backlog grew, according to a summary report of findings by consultancy firm Verita.
While there were "significant issues" with the way the policy was governed, the decision to deprioritise the reporting of plain film x-rays was "justifiable, particularly in light of the huge resource constraints and competing demands on radiologist time", the summary said.
This is because the number of patients identified as suffering harm did not breach the accepted error rate of a qualified radiologist, which is between 3.5 and 5 per cent, Verita said.
It described the situation at Portsmouth as "regrettable" and said a national debate is needed about how radiology staff's work should be prioritised given the workforce shortage.
Last year, the Royal College of Radiologists described the shortage as "increasingly desperate" and said two-thirds of vacant radiologist posts were unfilled for at least a year.
The shortage, combined with rising demand, led to NHS trusts spending £115m in 2017 outsourcing the radiology test reporting to the private sector, Dr Rubin said.
Dr Knighton said Portsmouth spends at least £400,000 a year on outsourcing reporting and estimated the trust would need four trained radiologists or radiographers to close the capacity gap.
Two radiographers have been hired and other staff will be trained to report on plain films.
Dr Knighton said the trust would continue to outsource work but this was not a long term solution.
Trust chief executive Mark Cubbon said Portsmouth had problems "over a number of years previously" around the "robustness" of its governance systems in parts of the trust.
Mr Cubbon, who joined last summer, added: "We've done huge amounts on this in the past months; we've got a new board assurance framework, a new risk assurance management strategy, and we've got much better line of sight around key risks and issues.
"What we'll be doing over the next months and years is continually checking that the processes we've put in place are as effective as they need to be."
Dr Rubin said the decision to de-prioritise reporting of plain films may have led to other diagnoses of patients being missed.
She said: "It's important that all images receive a formal report, and there are some derogated reporting responsibilities to clinicians but they are all agreed through trust governance processes normally. It's important that a report is made on the images even if it's not on the radiology reporting system.
"Portsmouth may have thought it had done that, but it was not formalised and was very informal. It was done because of the pressures on the service, but it would certainly not be something that we recommended."
Asked about possible findings in the national review, which is expected this summer, Dr Rubin said: "I think Portsmouth will be one of the outliers. We know there are issues around the country because of the lack of staff."
Article updated at 10.18 on 1 May to include comments from Royal College of Radiologists
Source
Trust board reports; HSJ interviews