GP representatives push BMA to survey willingness to sign undated resignation letters in protest at funding, workforce and regulatory grievances
Call for "resilience teams" to be parachuted into practices that seek help with staffing shortages
BMA conference votes to find "lawful" ways of disengaging with CQC inspections
The British Medical Association has pulled back from calling for mass GP resignations, with local leaders instead demanding the union canvass providers' support in case their demands for "emergency" support are not met.
GP representatives from across the UK voted on Saturday for BMA's GP committee to survey members on their willingness to sign undated letters resigning their contracts.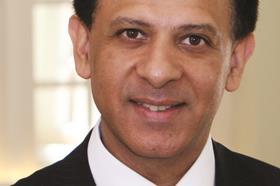 The move, described by one delegate as a "nuclear deterrent", could see many practices resigning their contracts in six months unless the committee is able to negotiate an "emergency package" of funded help with NHS England.
The measure is supported by parts of the profession, in protest at grievances over funding, the Care Quality Commission and workload pressures.
Leaders from the BMA and the Royal College of GPs said the support package should include fully funded teams to be "parachuted" into failing practices to offer practical assistance.
RCGP chair Maureen Baker said "resilience" teams, parachuted into practices requesting help to plug staffing gaps, must form part of a "costed package of measures" that the college is developing.
Dr Baker added that GPs should follow the example of junior doctors' leaders in their dispute over pay and conditions.
She said: "The NHS needs strong, thriving general practice to survive. I think we can take some inspiration from the way our junior doctor colleagues have campaigned so passionately for their cause – using principled, evidence based argument."
HSJ understands that NHS England was waiting until the outcome of the conference before announcing its own package of measures to help general practice.
Delegates at the "emergency" local medical committees' conference also voted to force the union to find "lawful" ways in which GP practices could refuse to engage with the CQC inspection regime.
BMA GP committee chair Chaand Nagpaul said: "What we don't need is a bloated behemoth charging £40m to identify 4 per cent of practices deemed inadequate, while the true cost to the NHS is far higher with practices spending millions more on GP locums, overtime and backfill in preparing for and enduring inspections."
LMC representatives also called for an end to an annually negotiated national GP contract, instead voting for the GP committee to negotiate deals covering longer periods.
The option of contracts lasting the length of a parliament – five years – was discussed but voted down.
The conference also passed a resolution calling for the regulation of general practice by the CQC to be completely abolished.
A resolution was passed calling for national funding equivalent to at least £200 per patient. The BMA said current funding arrangements amount to practices receiving £141 per patient this year.
The GP leaders also expressed hostility to increased use of physician associates, arguing that they would not reduce GP workload and would distract from the "inadequate numbers" of trainee GPs.
Delegates also passed motions calling for:
opposition to the increase in fees charged by the CQC;
the frequency of GP appraisals to be reduced; and
the government to write off part of new GPs' student loans for each year they work.