Large scale GP provider groups operating in 82 per cent of England's CCG areas
There are 268 federations up and running, HSJ research suggests
It is estimated that these organisations cover 41 million patients
Four fifths of clinical commissioning groups have at least one large scale GP provider group in their area, according to information collected by HSJ.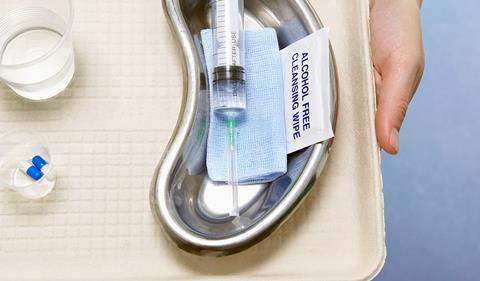 HSJ has analysed information covering all 209 CCG areas – giving the most comprehensive picture to date of the federations, networks and super practices operating across England.
The work identified 268 of these organisations across 171 CCGs. Our analysis suggests:
41 million people – or 75 per cent of England's population – are covered by a group. This is based on extrapolation from population information provided for 179 groups, which shows an average of 153,450.
Around 5,750 practices – 73 per cent – are members of one of the groups. This is based on extrapolation from membership data covering 204 groups.
Twenty-one federations were in the process of being created in second half of 2015, during the period HSJ was collecting data.
HSJ's map shows the groups we have identified in each clinical commissioning group area.

The findings come amid a major national push to join up and increase the size of GP practices. NHS England chief executive Simon Stevens told HSJ last month he wanted to see proposals for advanced, large scale GP providers formed across a "reasonable chunk" of the country in 2016.
Despite the wide coverage of groups identified by HSJ, the analysis suggests there is large variation in the functions they carry out.
Information on functions was provided for 110 GP groups and no single function was shared across more than half. The most common, listed for 55 groups, was providing extended primary care, for example long term conditions treatment, urgent care or services for the frail elderly. Many CCGs provided no information on the functions of the GP groups in their area.
The graph below shows the most commonly identified functions.
Mike Bewick, a former national deputy medical director at NHS England and GP, who is now working as an adviser, told HSJ the research raised concerns about "a lack of ambition and clear priorities" among GP groups.
Dr Bewick said: "While there were common themes such as improvement in health outcomes, improved clinical governance, improved access over seven days and seasonal issues, the most common theme was 'no plan at all'."
He said: "With the exceptions above, at this moment there is a lack of ambition and clear priorities. This may come with time, but in the context of the Five Year Forward View that time is marching on.
"Simon Stevens has asked for new leadership [in extended primary care] and while this may be obvious in the publicised vanguards, it is less so from this [analysis]. It is important that federations lead the way in service change rather than following it."
HSJ's analysis
Our analysis is based on information collected from CCGs and additional research. It is based on the information organisations have made available, so may not include every GP federation, network and super practice. Contact Nick Renaud-Komiya to provide any additional information.
We have included GP networks, federations and super practices. In some cases there is not a clear distinction between each of these types of groups, and between these groups and some large conventional GP partnerships. We have also included a number of multispecialty community provider vanguards which are similar to federations, networks or super practices. We have not included chains of GP practices spread across large regions of England, such as SSP Health or The Practice.
Exclusive: GP groups cover most of England but 'lack ambition and priorities'
1

Currently reading

Exclusive: GP groups cover most of England but 'lack ambition and priorities'

2

3