The new chair of the Royal College of general practitioners has said GPs "fear" new primary and acute care systems and see them "take overs".
Helen Stokes-Lampard told HSJ: "There is a lot of fear about PACS, it is the most unfamiliar [new care] model to GPs. Working in a multispecialty community provider is a few steps beyond working in a multidisciplinary team, whereas the PACS model feels like a takeover.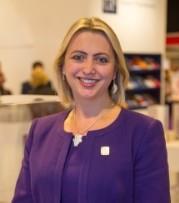 "[PACs and vertical integration] will seem like the most alien options out there in terms of the jobbing GP."
However, Dr Stokes-Lampard, who became chair last month, added that the RCGP had heard "positive" stories about where PACS and vertical integration work was being "successful and welcomed".
In October, Professor Chris Ham, chief executive of the King's Fund, told HSJ that GPs were unlikely to fully integrate into PACS models, as they would be reluctant to give up their independence and join up their services with other types of provider.
HSJ recently reported that Yeovil Hospital Foundation Trust, which is one of NHS England's nine PACS vanguards, was looking to expand their integration with local GP practices from three to 10.
Dr Stokes-Lampard also said GPs are currently deterred from employing physician associates, as they are not regulated yet and are not independent prescribers.
The government has promised to have 1,000 more physician associates working in general practice by 2020.
Earlier this month, health secretary Jeremy Hunt announced that consultations on regulating physician associates would begin in 2017.
Dr Stokes-Lampard said: "The difficulties we've got at the moment is it's not a regulated profession yet and [PAs] are not independent prescribers yet, which are big limitations and deter GPs from seeking to employ them at the current time…
"PAs at the moment are a relatively new concept for people, we haven't got enough evidence or much of a track record, but we've got a lot of case reports of people finding them a really helpful additional member of the team."
She added that it would need to be made clear that physician associates are not a replacement for GPs but a "parallel job".
When asked about her thoughts on the forthcoming "voluntary" contract for GPs, Dr Stokes-Lampard said she could not comment without seeing it but "it will need to be more permissive and there is a fear that people will try and swoop in and cherry pick parts".